By Virginia Bruce
The Sunset Athletic Club (SAC) began as the Cornell Court Club. Chuck Richards saw a need for a dedicated sports and fitness facility for the growing community and in 1977 opened a racquetball facility. Demand grew, more sports and fitness facilities were added, and the name was changed to Sunset Athletic Club in 1989. The newest addition to SAC pays homage to the founding in its name, 77 Fitness.

The original campus is family oriented, with a large indoor swimming pool, tennis courts and other active sports facilities. The new building, one of the pillars of the redeveloped Milltowner Center at the northeast corner of Saltzman and Cornell, is aimed at serious athletes over the age of 16 and offers high-end fitness training and equipment, along with elegant yet comfortable social spaces for members.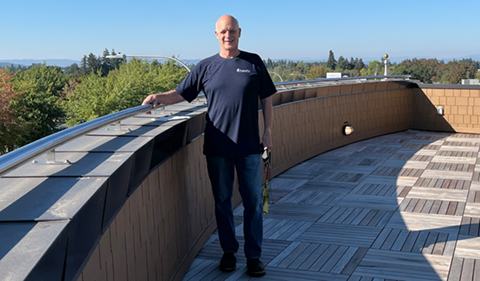 It's been a long time though. "Never do a construction project during a pandemic!" says Richards. Construction began in 2019, but supply chain delays and labor shortages hampered progress. "We started working on the design in 2015. Patrick Tilland, a local architect, drew up the floor plan and designed the hull and facades," Richards said. Tilland passed away in 2020 and his partner Casey Yamashita took over completing the interior design details.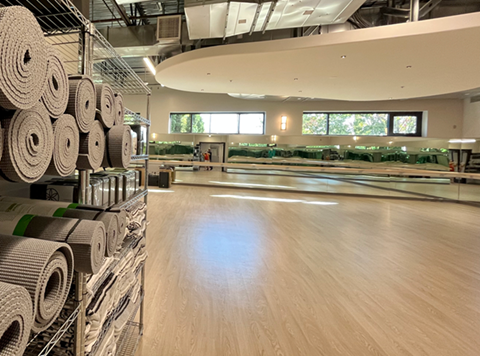 Milltowner Center opened in 1961 as the original location of Bales Thriftway and other local businesses. The redevelopment had been planned for many years, but was delayed by the recession and other factors. Plans were unveiled in 2013, but it took a few more years for the first business — CVS Pharmacy — to open in late 2020. The pandemic delayed everything, but the center is finally filling up.
77 Fitness will offer a variety of exercise equipment and locations. A large bar and yoga studio features indirect lighting and wrap-around mirrors. Individual and group training will focus on prescribed fitness and goal programming with progress indicators.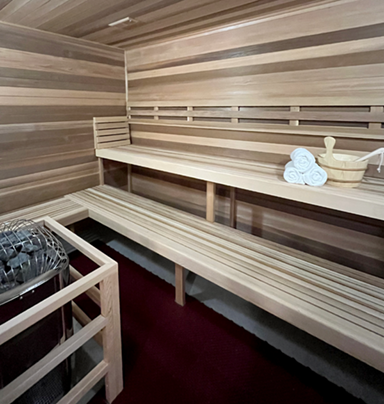 The changing rooms on the ground floor are spacious and include saunas for men and women. Also on the ground floor is a cardio mezzanine with cycling and treadmills, a high stair-climbing platform that can be used as part of a running circuit, and an Astro Turf running track. Two-story windows open to the Cornell facade, providing natural light.
The top floor includes a roof terrace and a large room for social events. Inside, comfortable seating, large-screen video and a wet bar make it a flexible space that will be available to rent for private parties and business gatherings. Exercise classes can be held on deck in good weather.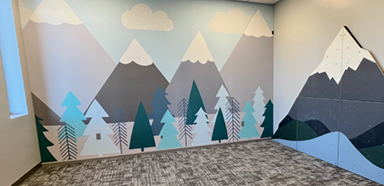 The entrance is on the upper level with a large parking lot in front. There is a babysitting area right outside the front doors so members can exercise while their children are being looked after. A snack bar, offices and several large-screen seating areas overlook the two-story gym. The barre/yoga room is on the left.
A set of wind turbines on the roof help power the building by sending energy to storage batteries. Most of the construction was done early this summer, but the installation of the various electronic systems delayed the opening.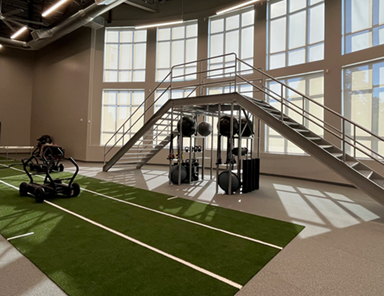 Looking ahead to the opening of the Life Time complex taking shape in Barnes and Cedar Hills, Chuck says, "To compete, we just have to be the best we can be. We have a place in the community and will continue to do so. We have a different focus and a different price point. We are excited to be able to offer this facility as part of the club's membership as well as to the community."

Membership will include use of both SAC facilities and is not expected to change from current rates. Learn more on their website, at or call 503-645-3535.