Alexandria, Virginia- * Art League ~ August 2022 Open Exhibition, juried by Amber Cowan, exhibition dates August 10th to September 4th; The solo gallery exhibition includes Andrea Sibik, Wild Suburbia, August 11-September 4, focusing on the unknown short grass. From pavement cracks and gravel roadsides to abandoned goldfields, the common weed thrives in forgotten spaces and is what lies between, under and beyond a proper, manicured garden landscape. Cybyk is also a talented abstract artist who interprets the beauty of the uninvited, unforgiving invasiveness of wild suburbia to masterful, rhythmic collage effect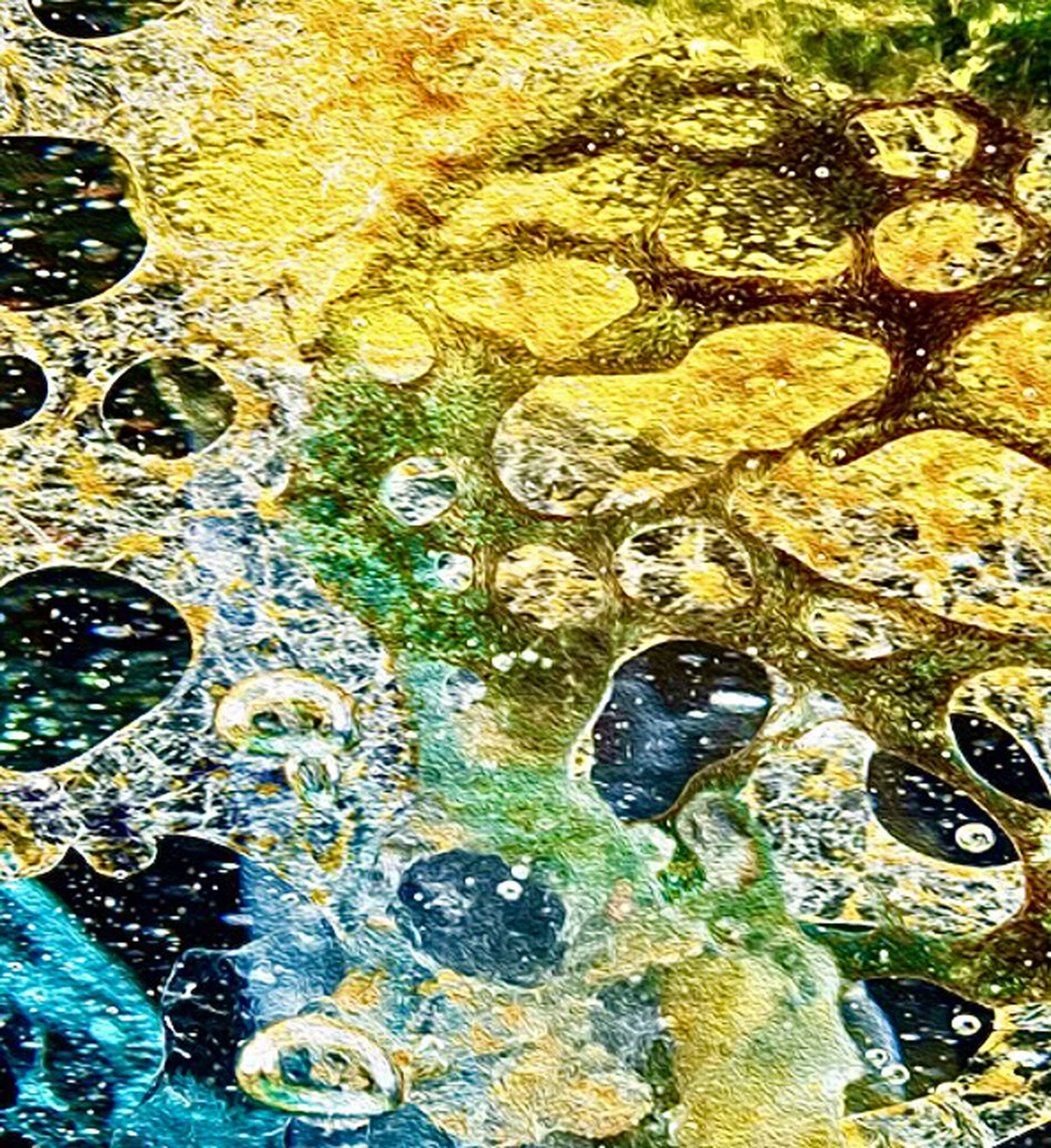 * Athenaeum, 201 Prince Street Old Town Alexandria ~ Life on the Potomac River through August 21. This exhibition is dedicated to artists' expression in all media, reflecting life along the historic and legendary river. There will be a Potomac Watershed Project Family Jigsaw Puzzle Workshop on Sunday, July 31st from 1:00pm to 3:00pm.
* Del Ray Artisans ~ "A Space Between," Aug. 5-27, curated by Brittany Baron, artwork focused on shadows, negative space, and overlooked components of a scene. After two plus years of calculated space separation and isolation, this show brings together a shared experience of physical separation and a new perspective on the upside-down world order.
* Gallery Underground, The Shops at 2100 Crystal Drive, Arlington ~ "Courage in Color," August 1-26, Gallery Underground's biannual nationally juried show depicting individual, bold use of expression through color. Jury from Tara Bar. Artists sought to go beyond the parameters of known color theories and contemporary movements, experimenting with the natural and supernatural effects of light and intensity. There will be an opening reception on Friday, August 5, from 5 to 7 p.m. Gallery Hours: Monday–Friday: 10:00–18:00, closed Saturday and Sunday. 571-483-0652
* Lyceum ~ The Alexandria Museum of History, 201 South Washington Street, Alexandria, will host a closing artist reception for "Witnessing Worship: A Photographic Study of Faith" by Nina Tisara on Wednesday, August 24, 5:30-7:30 p.m. Meet the artist and enjoy a glass of wine and light refreshments. Free, but RSVP by August 23 at AlexandriaVA.gov/Store.
* A gallery with multiple exposures at Torpedo Factory Art Center ~ MEG is showing its 2022 collaborative exhibition from July 26 to August 21. One of the most popular exhibits in Alexandria's main gallery dedicated to photography, MEG promotes the growth and development of fine art photography and represents some of the region's most renowned photographers.
* Potomac Fiber Arts, Torpedo Factory Art Center studio ~ "Ancient Writing," August 16-September 18. Dead languages, hieroglyphics, cuneiform, Phoenician, Linear B and other language forms are expressed through all forms of artwork. "Red" runs until August 14. Red fills the walls with color.
* Principal gallery ~ 208 King Street, Alexandria, features Trish Coonrod in a solo exhibition. There is an opening reception on August 26, 6-8:30 p.m.
* Range Gallery in Art Center of Zavod Torpedo ~ "Summer Colors", August 1-28. In conjunction with the Kiln Club, the ceramics show explores color in functional and sculptural forms – abstract and realistic – using glazes, underglazes and stains.
* Studio 9 ~ "Through these eyes" is a pop-up video exhibition as an extension of Target Gallery until September 4. It features ten artists from across the country focusing on the perspectives of underrepresented identities such as BPOC, LGBTQ+ and physically, mentally or emotionally challenged through short films, documentaries and animation. Moderated by Naoko Wowsugi, a DC-based artist who works with photography, video, and performance as forms of communication using interdisciplinary media, local research, and community engagement.
* Target gallery ~ "Turning Tides," July 23-September 11, a group exhibition that explores the impact of climate change in a mixed-media dialogue between artists hailing from Brooklyn to the DMV to Arkansas. A reception will be held Friday, August 12, 7-9 p.m.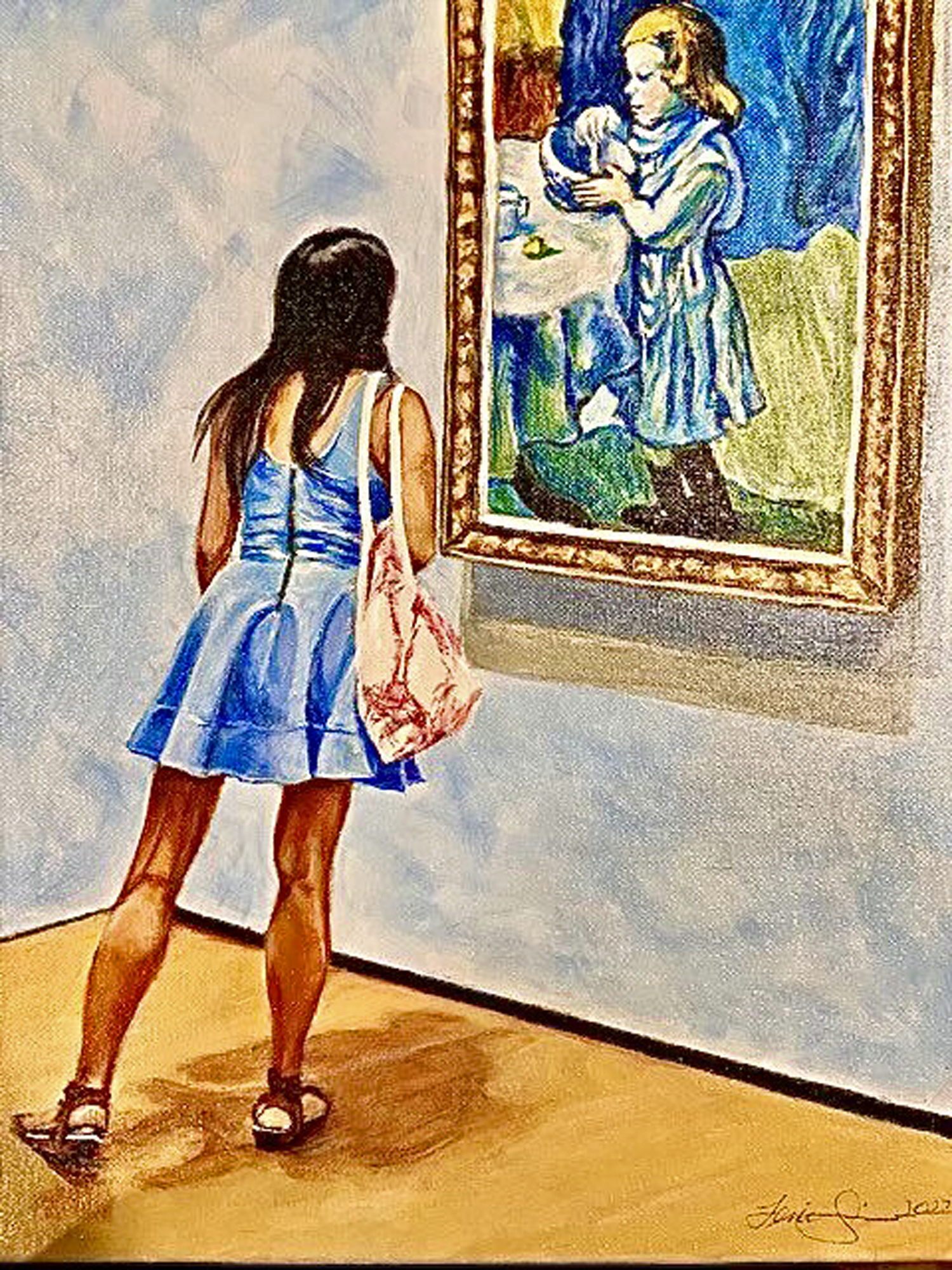 * Workshops on the shore – Every third Saturday of April-September from 1:00pm to 3:00pm there is a free workshop or demonstration with Torpedo Factory artists held at the waterfront entrance of the art center.
ICYMI: Celebrating the Washington School of Color

Post views:
10