Johnson City Schools has partnered with Art Transforms this year to offer an art camp to North Side Elementary summer school students.
This year, the Art Transforms art camp replaced the STREAM component of the North Side summer camp and offered students opportunities to learn about regional arts in fun and creative ways. This two-week camp included hands-on training and experience in working with clay, making and playing cymbals, and telling stories about rising second-, fourth-, and fourth-graders.
Rising sophomores learned a lot about how to work with clay from Liberty Bell Middle School art teacher Brooke Wesler. Students learned the basics of working with clay, such as how to make different shapes, connect pieces, sketch ideas and more.
While the students learned how to work with clay, they also learned about the culture behind the pieces they made. Students made suns, pots, monster faces, turtles, and more while practicing clay basics before making custom Appalachian face jugs.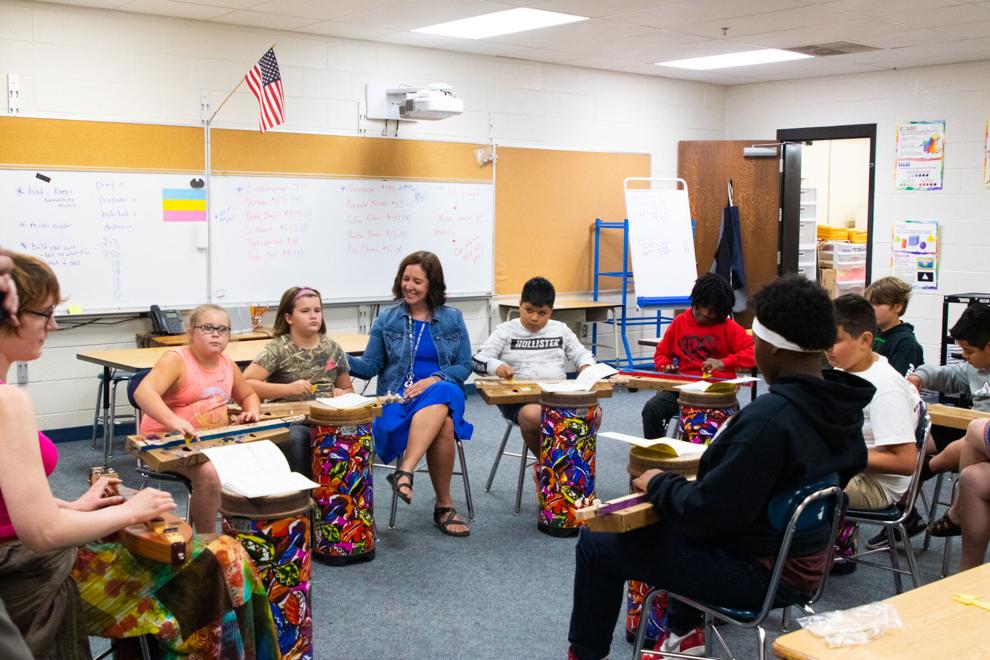 Rising third-graders worked with local Appalachian musician Roxanne McDaniel to build their own cymbals. The cymbal is a relatively new addition to the Art Transforms program, but it has been a great success with children and teaches them a lot about Appalachian culture.
"I love how enthusiastic the kids are," McDaniel said. "It's really such an unusual opportunity for them."
In this program, students learned how to make their own cymbals from cardboard, wood and strings. They also worked with McDaniel to learn how to play songs like "Twinkle, Twinkle Little Star" and "Boil Them Cabbage Down." At the end of the camp, the children could take their cymbals with them and continue to learn to play songs from a small songbook.
McDaniel shared how happy she is to see children grow in their confidence and musical abilities thanks to this accessible and easy-to-learn instrument.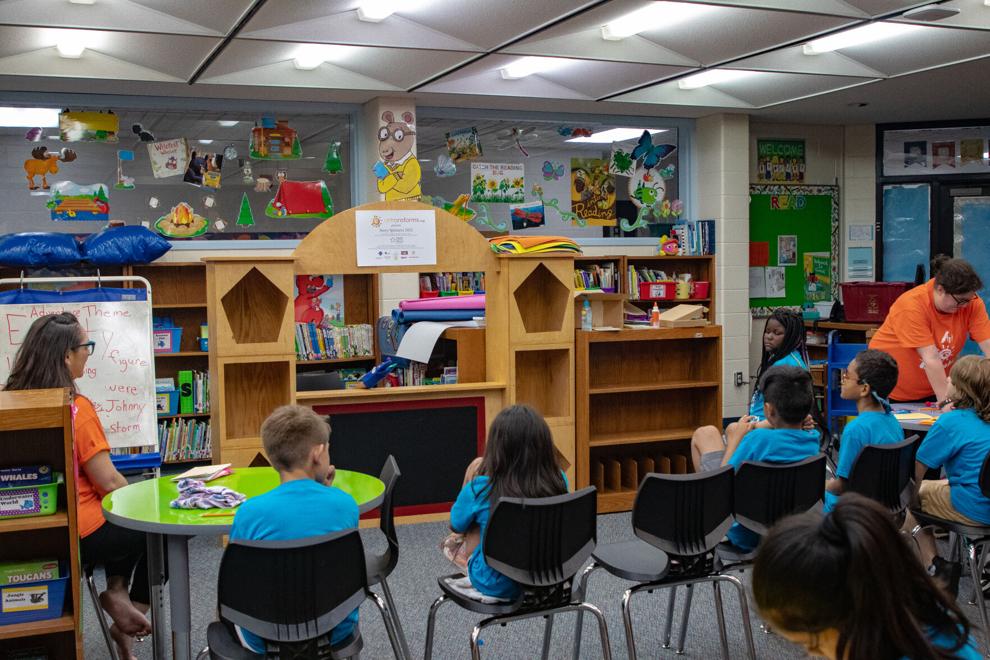 Finally, rising fourth graders learned the importance of storytelling from Charis Carter and Hannah Weaver. In this program, students did exercises to practice their listening skills as well as their speaking skills. Each class began with guided yoga and affirmations to increase children's confidence.
According to Carter, students are prompted to "sometimes in life you want things to be different." Think of something you would like to be different. "From this, the children wrote stories about climate change, pollution, poverty, racism and more.
The children were encouraged to find their voice and to share their stories boldly, while listening respectfully to their peers and encouraging each other.
According to Carter, "the focus was on helping children build the self-esteem and self-confidence they will carry with them throughout their lives."
The work the children have done this summer will be on display at the North Side exhibition on June 27 from 1 to 2 p.m.