Week 1 of college football season is in full swing with an action-packed Saturday slate of games.
No. 9 Oklahoma currently hosts UTEP on FOX, while No. 11 Oregon fights reigning national champion #3 Georgia in Atlanta and No. 23 Cincinnati is about to take on No. 19 Arkansas.
Elsewhere, Haynes King and the No. 6 seeded Texas A&M Aggies await a lightning delay to continue their game against Sam Houston State.
Earlier, No. 8 Michigan dominated Colorado State in front of more than 100,000 fans at Michigan Stadium.
Later, No. 18 Wisconsin hosts Illinois State on FS1 (7 p.m. ET), followed by a clash between the Marcus Freeman-led Notre Dame Fighting Irish and his alma mater, No. 2 Ohio State (7:30 p.m. ET).
[Click here for highlights from Thursday and Friday's games]
Here are the best plays from Saturday's Week 1.
#11 Oregon vs. #3 Georgia
Still to come!
UTEP at No. 9 Oklahoma
Gabriel with the moves!
Making his first start for the Sooners, quarterback Dylan Gabriel wasted no time in getting the fans on their feet. The former UCF QB kept the ball, made a beautiful snap and they scampered 12 yards into the end zone, giving Oklahoma an early 7-0 lead.
No. 23 Cincinnati at No. 19 Arkansas
Still to come!
Sam Houston State at No. 6 Texas A&M
Going deep
King and the Aggies got on the board early when the sophomore signal-caller threw a perfect 66-yard strike to Yulkeith Brown, putting Texas A&M on top 7-0.
Bomb away
King later found Ainias Smith over the middle for a monster 63-yard score before the break.
No. 8 Michigan 51, Colorado State 7
At the races!
Cade McNamara and the Wolverines struck first when the senior QB connected with Roman Wilson on a screen pass and the quick wideout turned on the Jets, driving 61 yards for the score.
Belle is back!
Michigan star Ronnie Bell returned to action Saturday after missing the 2020-21 season after suffering a season-ending injury in Week 1 last year. Bell, who decided to return to Ann Arbor for a fifth year, led the team with 48 receptions for 758 yards in 2019.
Never give up on the game
Blake Corum bounced outside and took it for the 7-yard score, giving Michigan an early 20-0 cushion. Michigan then extended its lead thanks to DB DJ Turner's 45-yard TD return.
The Wolverines scored three more times to seal the deal, 51-7.
Iowa 7, South Dakota State 3
First wave Kinnick
The Iowa Hawkeyes' first Kinnick wave of the season was a big one. The iconic wave that occurs at the end of the first quarter of every home game is when the entire stadium turns and waves to those at Stead Family Children's Hospital, which directly faces Kinnick Stadium.
The rabbits arrive
After Iowa's Spencer Petras was picked up near midfield, South Dakota State QB Mark Gronowski made the most of the turnover by moving his team downfield. Driving resulted in a game binding game goal.
Taking responsibility
The Hawkeyes' defense came up big in the third quarter as preseason All-American linebacker Jack Campbell forced a fumble, giving Iowa a 5-3 lead.
Iowa took a 5-3 lead over South Dakota State after Jack Campbell tackled the ball carrier in the end zone for a safety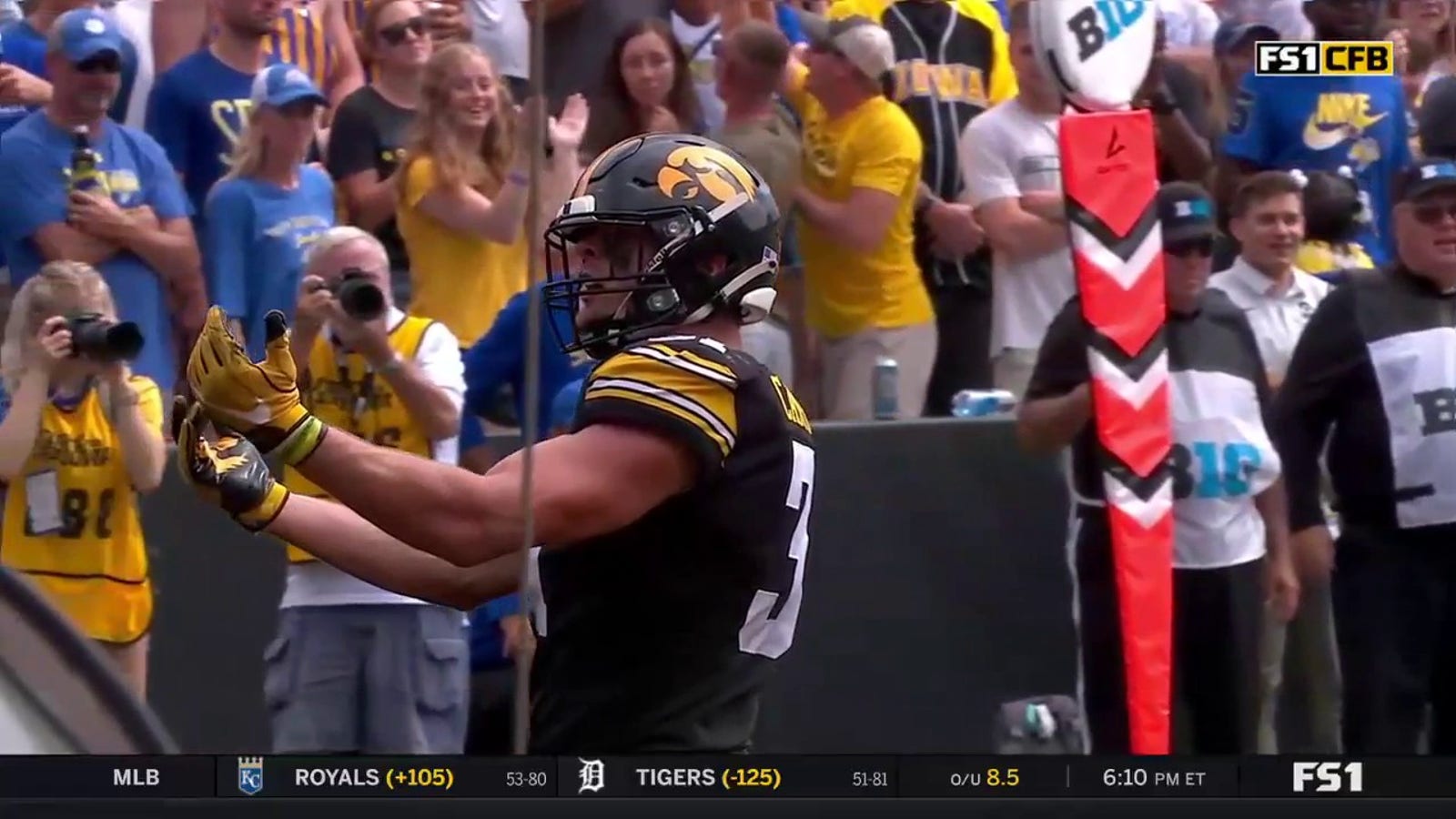 Preseason All-American Jack Campbell tackles Isaiah Davis in the end zone at safety.
Double trouble
The Hawkeyes picked up their second safety of the game to take a 7-3 lead over the Jackrabbits late in the fourth quarter. In the end, it was enough to get the win and it ended there.
Iowa gets its second safety of the game and leads 7-3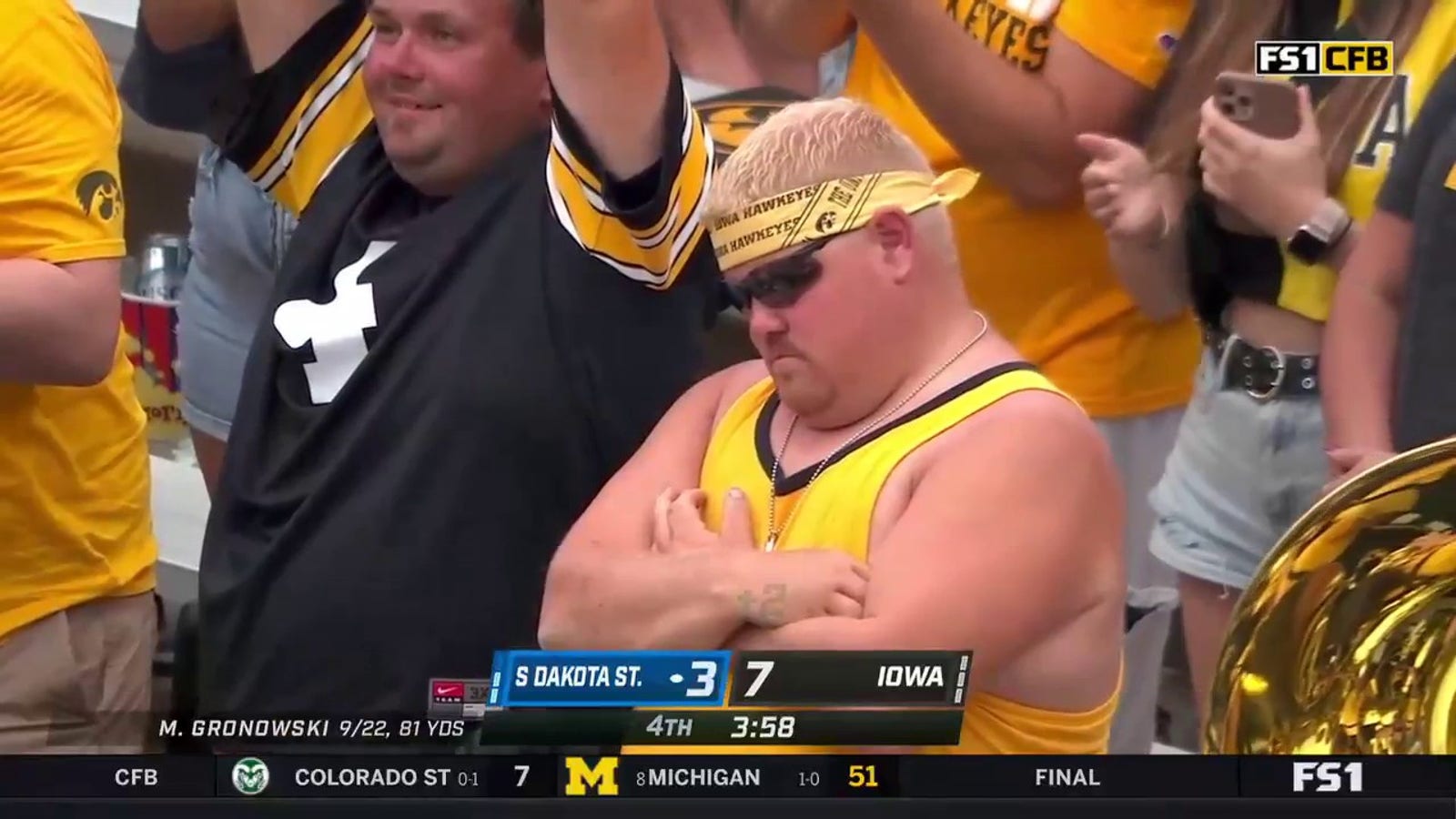 The Hawkeyes record their second safety to extend their lead over South Dakota State, 7-3.
Maryland 31, Buffalo 10
Style points
Maryland's first TD of the day was a must-see moment. Terrapins RB Roman Hemby scampered for 33 yards and weaved his way through Buffalo's defense — including the stiff arm — en route to the end zone.
Tailback TD!
Buffalo returned the favor in the second quarter when AL-J Henderson sprinted down the sideline for a Bulls field goal.
Too fast
Hemby left Buffalo's defense in the dust on his way to the end zone for the second time Saturday, this time for a huge 70-yard score. The Terps continued to dominate the ground game and sealed the 31-10 victory.
BEST OF THE REST:
Make way!
After Bowling Green got on the board first with a blocked punt, UCLA was able to tie things up in the first quarter, 7-7, thanks to QB Dorian Thompson-Robinson's 68-yard run on third down.
Denied
East Carolina's defense made a huge statement by shutting down No. 13 NC State on fourth-and-goal.
Stay tuned for updates.
COMING UP:
Rice at No. 14 USC (6 p.m. ET)
14

USC Trojans
USC
-33.0

-10,000

u61.5

Illinois State at No. 18 Wisconsin (7 p.m. ET, FS1)
No. 7 Utah at Florida (7 p.m. ET)
7

Utah Utes
UTAH
-3.0

-139

o51


Florida Gators
FLA
+3.0

+110

u51

No. 5 Notre Dame at No. 2 Ohio State (7:30 p.m. ET)
5

Notre Dame Fighting Irish
N.D
+17.0

+450

o58.5

2

Ohio State Buckeyes
OSU
-17.0

-714

and 58.5

Utah State at No. 1 Alabama (7:30 p.m. ET)

Utah State Aggies
USU
+41.5

–

o62

1

Alabama Crimson Tide
ALA
-41.5

–

u62

---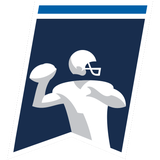 Get more from College Football Follow your favorites to get information about games, news and more.
---
---