The global health and economic crisis has highlighted the need to accelerate the digital transformation of economies to ensure social recovery, promote economic prosperity and protect the planet. In the European Union (EU), the recent rise in geopolitical tensions has stimulated the development of an ambitious policy and regulatory framework to increase energy efficiency and reduce the region's external dependence.
The World Economic Forum estimates that technological solutions could reduce emissions by more than a third of the required 50% by 2030. Digitization with technologies such as 5G, cloud, artificial intelligence, big data or the Internet of Things is a key factor in achieving the goals of the EU for sustainability. The application of these technologies in various industries and the development of new digital services can accelerate the decarbonization of various sectors. Improved connectivity and high-capacity networks can also facilitate the efficiency and greening of our economies.
Digitization is key to driving the energy transition in various sectors
A recent report by the European Commission's Joint Research Center reveals that energy, transport, industry, building maintenance and agriculture are the sectors that emit the most greenhouse gases (GHG) in the EU. The same paper explains how digitization can significantly change this situation to make these vital sectors of the economy more sustainable.
"There is no energy transition without digitization"
In this context, Telefónica launched the Eco Smart solution, which makes it easier to identify the environmental benefits of each of the digital services it offers. Eco Smart creates a mechanism for customers to contribute to environmental protection by applying environmental and sustainability criteria to their purchasing decisions. By implementing Eco Smart solutions last year, our customers avoided more than 8.7 million tons of CO₂, the carbon equivalent of planting 158 million trees.
Digitization of the energy sector
The European Union proposed that by 2030, 45% of energy should be renewable. This figure assumes a 30% reduction in current gas consumption. Digitization can provide data-driven solutions (analytical and predictive) to maximize energy efficiency and match supply with demand.
One of the existing services is "Energy Efficiency", which allows Telefónica customers to generate savings in their energy bills and reduce operational costs related to infrastructure management. The solution involves installing energy monitoring equipment that generates information about energy consumption and other relevant variables. All generated data is periodically sent to the platform, which transforms it into reports providing information on the energy performance of the facilities.
More efficient transport
Passenger road transport is expected to increase by 21% by 2050, and freight transport is expected to grow by 45% by then. Digitization can promote efficient traffic management and reduce fuel consumption.
Telefónica Tech has developed the Kite Platform, a managed connectivity solution that enables real-time and remote fleet control and monitoring from anywhere in the world. This initiative improves operational efficiency by avoiding unnecessary travel and speeding up detection of security threats.
Climate neutral industry
The industry is responsible for 37% of total energy consumption and about 20% of global greenhouse gas emissions. By 2030, the EU has proposed to reduce CO2 emissions from industry by 23% compared to 2015.
Connectivity and new technologies are at the heart of Industry 4.0. which, together with real-time data management, can achieve more efficient use of resources and more sustainable factory maintenance. In this direction, Telefónica Tech and Grupo Álava signed a strategic agreement to create a predictive maintenance solution that will provide industrial companies with an advanced data platform. This platform will allow them to optimize their operations by being able to predict possible breakdowns of the machines in use.
More environmentally sustainable buildings
Buildings consume 40% of energy in the EU. By 2050, 80% of the population is expected to live in urban and intermediate areas. The EU wants to renovate no fewer than 35 million energy-inefficient buildings. Considering the environmental impact and time spent in buildings, it is essential to promote smart buildings to increase efficiency while providing a good user experience and improving safety.
One solution to achieving this goal over time is the use of digital twins or technologies such as the Internet of Things for urban area planning and predictive maintenance of buildings. As an example, Telefónica enabled the automation, monitoring and centralized and remote management of several of Tendam Group's stores. This alliance achieved energy consumption savings of 15% and more than 3,700 MWh of stored energy in these retail spaces.
Digital and green transition in agriculture
By 2050, emissions from the agricultural sector are expected to increase by 15-20%, and 10% of the world's land area will be unsuitable for growing crops and livestock due to the effects of climate change. In the new geopolitical context, the EU must reduce its emissions and its dependence on imports of feed, fertilizers and other resources.
In addition to buildings, Telefónica is promoting "smart agriculture" with the "Smart Agro" initiative. This proposal brings together the various technological capabilities available at Telefónica for the agricultural and livestock environment and transforms them into projects tailored to each customer's needs. Projects include monitoring, real-time performance and visualization of georeferenced data on field assets to enable new business models, improve operational processes and save costs.
Our focus is to achieve an inclusive, fair and sustainable digitization and we work to put technology at the service of people while reducing their impact on the environment. We've collected some of these cases in our Digital Transformation Notebook on Tech for the Planet.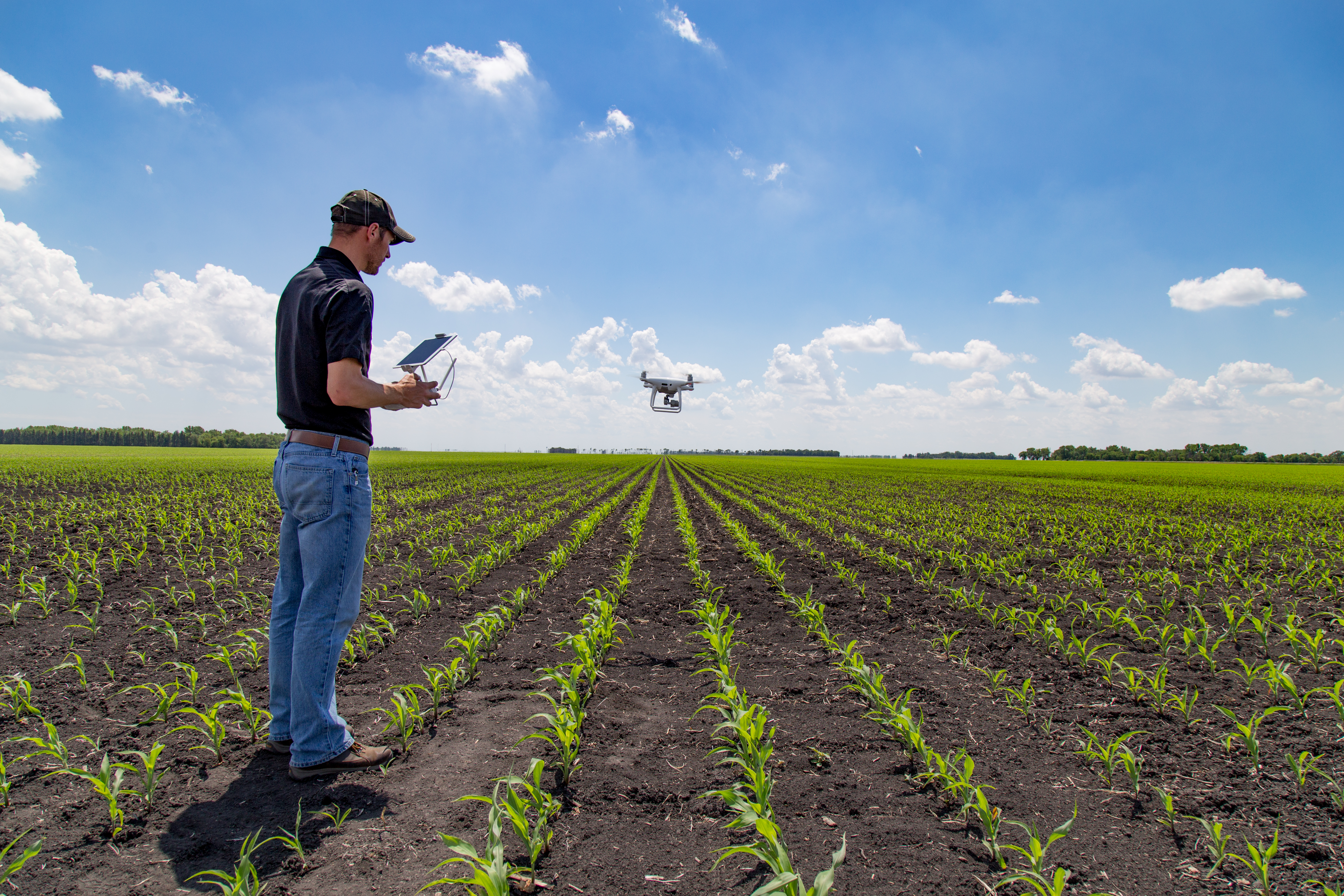 How can we accelerate this transition?
Digitization can accelerate the ecological transition, encourage innovation and increase productivity. Undoubtedly, next-generation telecommunications networks are a major tool for achieving this. Achieving Europe's environmental goals in time will require ambitious measures to invest in high-capacity broadband infrastructure and improve the use of digital technologies and capabilities in both the private and public sectors.
At Telefónica, we are already working in this direction with a dual goal: to accelerate digitalization for decarbonization and to offer digital solutions to promote efficiency. Therefore, in addition to our portfolio of technological solutions to protect the planet, we want to have the most efficient and low-emission telecommunications network in the sector. Our goal is to make the connectivity we offer our customers green. We are committed to achieving net zero emissions by 2025 in our core markets and by 2040 in our remaining operations, including our value chain.
In addition to the benefits for the planet, the connection between the digital and green transitions will help create new business models and jobs, as well as improve people's health and quality of life.