I would like to believe that I danced quite friendly two-step with the inevitability of aging. I accept that there comes a time when hair stops growing where you want it and suddenly starts growing where it doesn't. I started refueling my car when I was half full. I'm cool with that.
Well, I was. Until I mentioned to my college theater students that Jagged Little Pill had just turned 25. Empty faces. So I tried again.
"You know, 25 years of bastarding the word 'ironic?'" Crickets.
So I asked to raise my hands how many of my students had even heard of Alanis Morissette. Two dozen hands remained down. Two dozen mouths remained frozen in the middle of the yawn. One peeled cheek remained glued to the table in front of her. It was like, I don't know … rain on your wedding day.
That's all, I thought. I'm officially old.
I love nostalgia on one personal condition: Nostalgia cannot be younger than me. "Jagged Little Pill" was released in 1995. It was also the second year on the hit TV series "Friends". This one for the six incredibly beautiful young adults who lived in incredibly spacious and expensive apartments in New York. The show normalizes the notion that once you leave the nest, your friends really become your chosen family. And in any case, it has become one of the most popular television series of all time. The series' finale was watched by 52.5 million in 2004.
It just wasn't my jam at the time. I was a few years older, caught in that still undefined gap between the baby boomers and Generation X. Because I worked at night, my only TV encounters were Seinfeld and The Simpsons. (Hey, we all make choices.)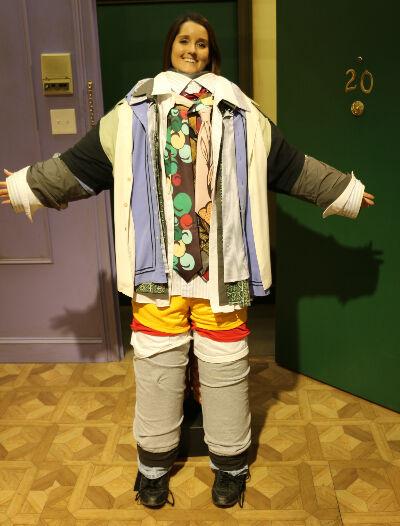 "Friends" appeared on the air in 1994, just after I returned to Denver after two years of living in New York. I remember thinking that the show was not my New York experience at all. On the other hand, everyone who lives in New York has a different experience of New York.
Ross had a monkey pet; I saved a cat with feline AIDS from the North Shore Animal League. I lived with two other people in a 600-square-foot studio; The friends lived in apartments that looked as big as a TV studio. They hung out in Central Perk; I caught the last call at The Irish Pub.
The closest intersection between Friends and my life in New York was the fact that Joey played Dr. Drake Ramorey in the soap opera Days of Our Lives. I lived across the hall from a real soap star named John Hensley, who played the smoldering Holden Snyder in "As the World Turns" – and I lived in an apartment the size of Ross and Chandler.
But while the show never became a part of my life in pop culture the way it became for millions (then and then), last week I discovered how deeply rooted, even through proxy, the show somehow managed to infuse into my brain .
On Thursday, a company called Superfly X unveiled The Friends Experience, a temporary installation at the former Container Store in Cherry Creek Mall. This is a tour of 12 interactive rooms on the theme of "Friends", which will be a leap into the fountain of nostalgia for super fans and a welcoming introduction to the generation that now opens the show on HBO Max.
This new wave of "Friends" sentiment began a year ago when the cast came together to mark the 25th anniversary of HBO Max. The special edition was watched by approximately 29 percent of all U.S. streaming households when it dropped on May 27, 2021, with more than half, not surprisingly, straight as part of the show's enduring demo: Women ages 35-54 . Friends didn't exactly have the resurrection the Office enjoyed, first on Netflix and now on Peacock, but HBO Max says Friends is his No. 1 performing show "to date.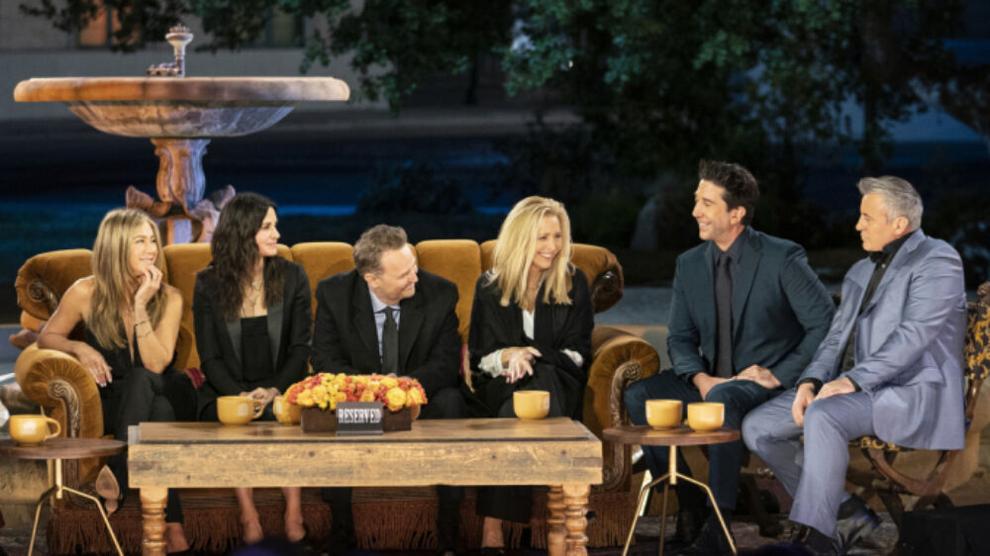 And that, says Jamal Orr, vice president of marketing at Superfly X, means there's a whole new generation of Friends fans.
"This show has a double audience," Orr said. "You have people who grew up watching the show in real time, and now you have their kids watching it on HBO Max. And "The Friends Experience" is a bridge between them. "
Nowadays, you often hear the term "immersive experience" and this really should be reserved for on-site theatrical productions with narrative (and often strange) storylines. The largest to date in Denver opens on August 31, when the Denver Center launches David Byrne's Theater of the Mind at York Street Yards.
It's more of a "shared experience," which means it's accessible, there's no story to follow, and it's not even a little strange. It's more like a walk through an art exhibition in a mall – only you will actually understand art. (So ​​… he's not a Meow Wolf.)
Visitors start and end, not surprisingly, in a gift shop. Entering the experience is like entering any of the show's 236 episodes, only the characters who gave the show its flesh and blood are … not home today.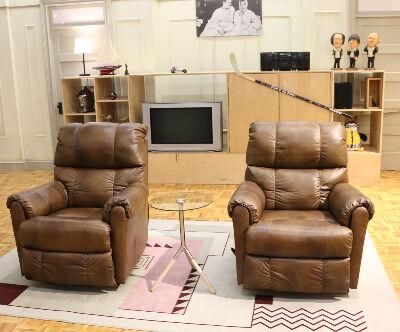 You are free to explore the 12 rooms at your own pace. They are mostly copies of iconic settings from the show, such as Monica's kitchen and Central Perk cafe. One set reproduces the location of the sequence of initial credits, complete with a fountain. Another depicts the staircase where the famous sofa once famously got stuck. We encourage you to take selfies on the couch, at Joey's La-Z-Boy or behind iconic costume pieces.
There is a room dedicated in some way to each leading character, including one with Rachel's evolving, iconic hairstyles. There is a fun subway-style wall map that tracks the chronology of different relationships. Other walls are dedicated to the show's famous guest stars and animals, Ross's comics and Monica's intrusive cleaning tips. Monitors run cyclical video interviews with stage and costume designers.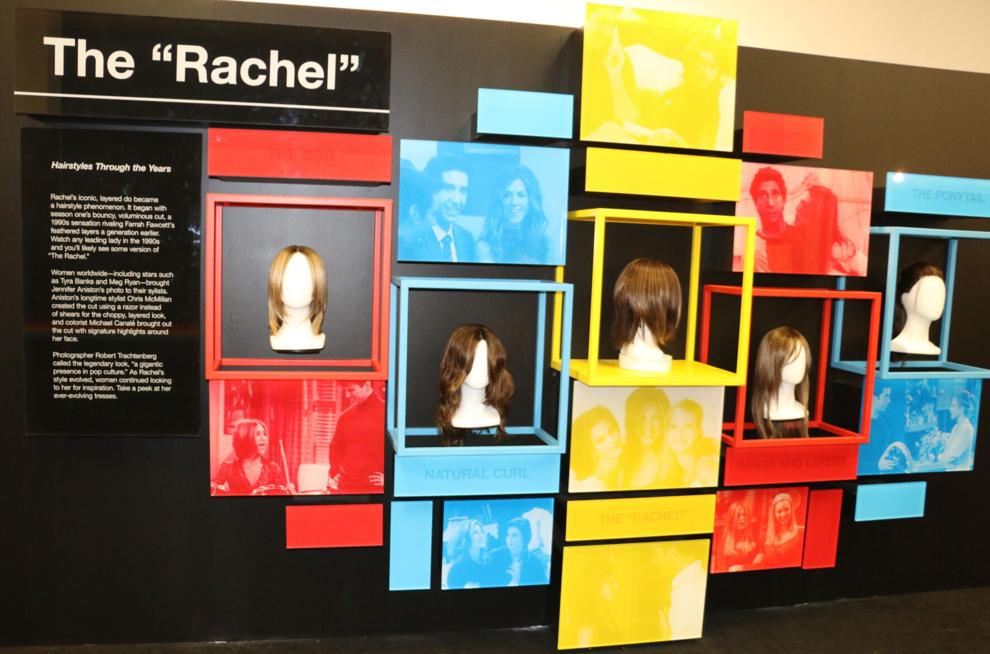 It's all convenient food designed to trigger your endorphins and memories of sweeter, safer weather – just as the streaming show comforted millions of protected Americans during the pandemic.
"We've all just spent two years on TV overeating and now we have the opportunity to get into something we've been watching insanely, which I think is really interesting, a meta-experience," Orr said.
But the monkey on Ross's back here is a constant reminder of the show's decade-long breakup as it relates to race and inclusion.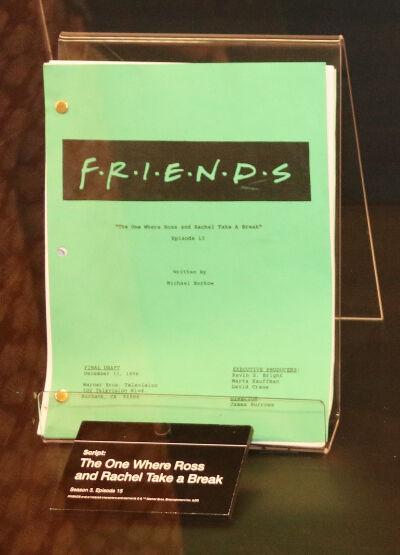 My move to New York was my first experience living outside of Colorado and it was full of vibrant human color. Friends was one of the last major television franchises to live safely in an all-white bubble without consequences. "Friends" didn't add a man of color as a regular series until season 9, when Aisha Tyler played a woman who dated Ross in nine episodes. The show's creator, Martha Kaufman, recently admitted that the show did not address the issue, saying: "I wish I knew then what I know today. I would make many different decisions. "
All this creates a unique problem for 2022 for those who offer "The Friends Experience". Orr, who is Black, can't go back and change the show that aired in 2004. But he can control how The Friends Experience presents itself to the public. The promotional photo that goes with this story depicts actors with different skin colors participating in "The Friends Experience" – and that's very deliberate, Or said.
"Friends' storylines have a universal appeal," Orr said. "The beauty of television over time is that sometimes you see a storyline of 'Friends' and then you see exactly the same story in 'Living Single' or 'Martin.' "We see a diverse audience, so I think it works.
It will be fascinating to see if colorful communities actually come out for The Friends Experience here in significant quantities. But television will never see ratings like "Friends" again, which was the last series to finish No. 1 in the ratings of the season. In this polarizing time of at least two very different Americas, and with entertainment opportunities now spreading like never before, this may be the closest thing to shared nostalgia.
Maybe that's why it was "Friends."