Do you have homeowners association insurance? Maybe not, since it's not as common as homeowners insurance or renters insurance, but if you want it in an apartment or other shared building, it will be necessary. Check out our guide to find out what you're paying for.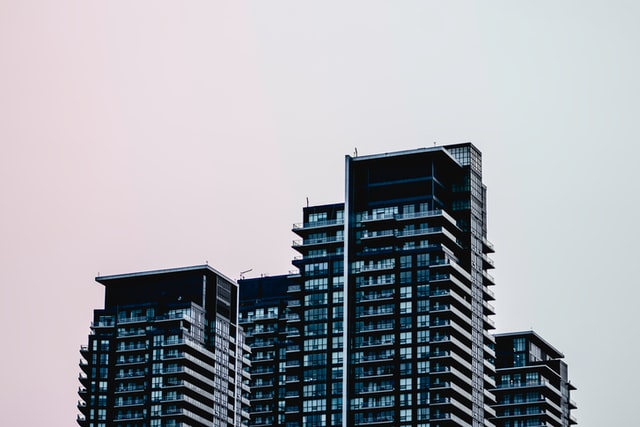 What is HOA Insurance?
Generally speaking, HOA or homeowner's association insurance covers those who live in a condominium or other common property such as single-family homes and co-op apartments for liability and damages. Due to the fact that apartments are shared spaces and shared buildings, there are many shared spaces that no one's individual insurance will cover, such as the entrance, corridors, roof etc. This means you won't have to be out of pocket if an accident happens in a public area.
There is such a thing as a master policy, which will allow you to pay part of the insurance package, splitting the bill between the tenants of the apartment. It is considered part of the homeowner's association dues.
Why is it important?
Homeowners association insurance covers you and your neighbors so that no one is adversely affected by the actions of others or by sheer bad luck. Without insurance, the homeowners association would have to pay for the repairs themselves, which could result in increased fees or a special assessment.
There is condo insurance that serves much of the same purpose, but it may not be open to you in the end. It all comes down to the physical limits of the coverage. A homeowner's association policy will cover you more than a condo policy, so if someone falls on the sidewalk in front of your condo, what insurance you have will determine whether you pay from your insurance.
It all adds up to an insurance policy that doubles as a community conference. The Home Owners Association ensures that the voices of everyone nearby are heard when there is an issue affecting the building. It ensures the maintenance of the local community, including parks, swimming pools, club rooms and other public areas, as well as protection for any incidents that may occur there. It is considered a tool to create a peaceful and clean environment in a community or neighborhood.
What do HOA insurance policies cover?
Basically, the homeowners association covers damage to the building due to fire, wind, hail and accidental water damage. It also covers liability if someone is injured while on the property.
However, there are levels and types of homeowner association insurance policies, and you may need to read them to make sure you have what you need.
Honeycomb's comprehensive master HOA insurance policy covers your condo building and common areas shared between tenants, such as pools, playgrounds, gyms and club rooms. The main policy is divided into three: bare walls, single object and everything. A bare wall policy means that only the bare structure of a single residential building is covered and does not cover things like furnishings or equipment. To cover them, you will need coverage from one object. And it all covers everything, including structure, equipment, furnishings and common area improvements.
The main components of homeowner association insurance policies consist of comprehensive property coverage, which covers the structure of the building as well as the property inside that is jointly owned or owned by the association, such as pool furniture, exercise equipment, furniture for clubhouses, etc., Casualty insurance that protects against natural disasters, Comprehensive general liability that covers all real property in your apartment, including original equipment, Workers' compensation coverage for injuries to workers on site, Coverage against discrimination if someone makes a legal claim about the discrimination, directors and officers liability insurance covering legal expenses for homeowner association board members who may need them because of the board's actions, and coverage for theft of goods, goods and money during the performance of duties, relation us with work.
What do HOA insurance policies not cover?
A distinction should be made that depending on the policy you use, you are covered for damage and liability in common areas, but most likely not for personal property. This means that if someone steps into your home going from the common entryway to your private home, your homeowners insurance, condo insurance, or renters insurance must cover any damages or liability.
There is also a limit to how much homeowners association insurance will cover. If the damage exceeds the limit, the homeowners association can ask the owners to contribute to the repairs.
This article does not necessarily reflect the opinions of EconoTimes editors or management