More than 100,000 leaked documents have exposed ride-sharing giant Uber's secret relationship with some of Europe's top politicians, including French President Emmanuel Macron, while he was economy minister.
More than 124,000 documents, including more than 83,000 emails between 2013 and 2017, show controversial former Uber chief Travis Kalanick was on first-name terms with Macron as the company tried to launch operations in France, a move that sparked widespread violent protests by taxi companies and drivers in the country, according to a report by the BBC, which has obtained the leaked documents.
The two met for the first time in October 2014, shortly after Macron was appointed economy minister, to discuss the launch of Uber in the country. Macron saw Uber as a potential new source of jobs and was enthusiastic to help the company, soon becoming one of Uber's most trusted advocates in the French government.
That first meeting was summarized by Uber lobbyist Mark McGann in an email, who said the conversation was Uber lobbyist Mark McGann described the meeting as "spectacular. Like I've never seen," adding that "we'll be dancing soon."
UBER'S FORMER SECURITY CHIEF TO FACE FRAUD CHARGES FOR ALLEGED ROLE IN HACK COVER-UP
The meeting was one of at least four Macron had with Kalanick as the company tried to launch in France, sparking controversy with the UberPop service that allowed unlicensed drivers to offer rides at low prices.
Violent protests erupted against the service until the courts and parliament banned it, but Macron continued to work with Uber in an effort to pass new laws that would be friendly to the ride-sharing company.
"Uber will provide an outline for a regulatory framework for ridesharing. We will connect our respective teams to begin work on a feasible proposal that can become a formal framework in France," an email from Kalanick to Macron read.
"[I] will gather everyone next week to prepare the reform and correct the law," Macron later wrote to Kalanick.
TESLA CARS RENTED BY 15,000 UBER DRIVERS THROUGH HERTZ PARTNERSHIP
UberPop was suspended in France the same day, but a few months later Macron signed a decree that eased licensing requirements for Uber drivers.
Another email from Uber to Macron told the future president that the company was "extremely grateful" for his help, saying "the openness and welcome we are receiving is unusual in government-industry relations."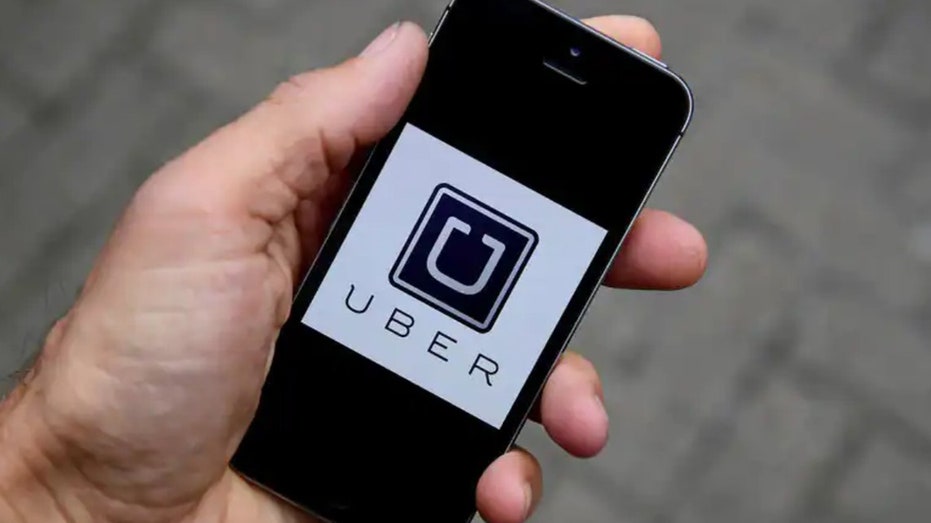 "His functions naturally led him to meet and interact with many companies involved in the drastic change that has occurred in these years in the service sector, which had to be facilitated by unlocking administrative and regulatory obstacles," a Macron spokesman told BBC.
The documents also show the lengths Uber was willing to go to avoid regulators, including a kill switch that would block police from the company's computers in case one of their buildings was raided by law enforcement.
CLICK HERE TO READ MORE ABOUT FOX BUSINESS
Kalanick was eventually ousted by shareholders in 2017, while the company has since sought to distance itself from its previous way of doing business, telling the BBC that its "past behavior was inconsistent with current values" and was "different company" today.
Dara Khosrowshahi, Kalanick's replacement, has since been tasked with transforming every aspect of how Uber operates" and has "installed the rigorous controls and compliance necessary to operate as a public company."
Kalanick denied taking any action to obstruct justice in any country, with a spokesperson telling the BBC that Uber "uses tools that protect the intellectual property and privacy of their customers" and that "these safety protocols do not do not delete any data or information, and have been approved by Uber's legal and regulatory departments."