MOUNT PLEASANT — Sports icons like Michael Jordan, Bo Jackson and Steve Garvey grace the walls of the Men's Center, along with the late rocker Eddie Van Halen.
With leather couches and chairs in the office that Dr. Denny Kubinski uses for consulting, the new space on Queensborough Boulevard is designed to feel like anything but a doctor's office.
"I want them to feel comfortable with it," said Kubinski, who founded the center. His hope is not only to get men to come in for health issues like prostate cancer and erectile dysfunction, but to offer them therapies they might otherwise miss that can better address their issues and take care of their individual needs.
That men who are known to be reticent to see a doctor are getting that help elsewhere can be seen in the explosion of traffic to online sites that cater to erectile dysfunction treatments and prescription drugs like Viagra. But those sites may miss or fail to treat serious underlying health problems that are causing the dysfunction, doctors said.
Traffic to online websites that offer erectile dysfunction evaluations and prescriptions rose nearly 1,700 percent between 2017 and 2019, from 655,733 visits in one quarter to more than 11 million, according to a study in the journal Sexual Medicine. These sites offer prescription treatments such as Viagra and Cialis and now average about 4 million visitors per month, the authors conclude. And the need is certainly there — erectile dysfunction affects about half of men between the ages of 40 and 70, the study notes.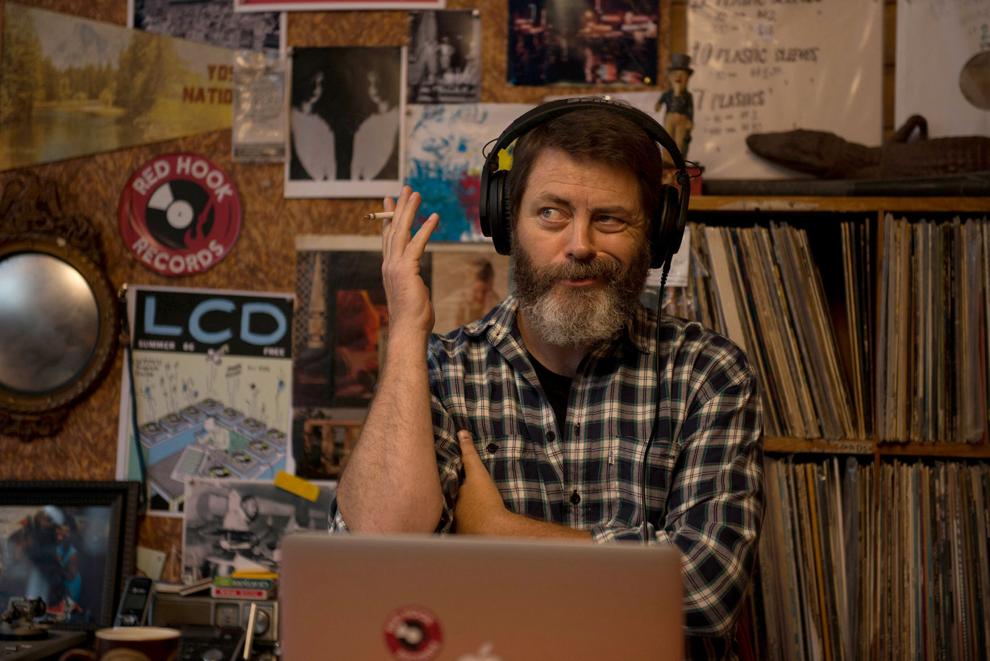 But that kind of prescribing can miss the bigger picture, Kubinski said.
"In fact, erectile dysfunction can be the first harbinger of cardiovascular disease, so to treat this in a vacuum is a bit irresponsible," he said. "Clearly they've found a market, but they're missing a huge part of men's health. The cardiovascular part, blood pressure check, cholesterol check, all those things are so important."
Treating the underlying causes
These online prescriptions can also have unintended consequences. Men on these drugs show up in the emergency room all the time, and the drugs can affect their treatment, said Dr. Kenneth Perry, assistant medical director of Trident Medical Center's emergency department. If men aren't able to tell a doctor what prescriptions they're taking, drugs from an online pharmacy may not show up when a doctor checks drug records, he said. If a doctor thinks a patient is having a heart attack, the usual treatment is nitroglycerin, which will lower blood pressure, Perry said.
"I can actually lower your blood pressure too much if you're taking these drugs and I don't know about it," he said, and that "can cause big problems."
Other therapies may be better suited for these patients as well, Kubinski said. The men's center offers shock-wave therapy, low-intensity pulses that can cause microtraumas to target tissue, he said. This in turn can trigger growth factors that promote the growth of new blood vessels and increase blood flow potential.
"In these people, the shock wave turned out to be very effective because it caused revascularization that was lost over time," Kubinski said. "It treats the root cause of ED."
This is just part of the comprehensive approach the clinic provides to patients, who are limited to six per day so that there is time to review the extensive lab work and assessments that are part of the visit. The center is looking into vitamin deficiencies and whether something like low testosterone levels could be the reason a patient feels lethargic or tired or has a low sex drive, Kubinski said.
But there it is again evaluated as part of the patient's life as a whole, he said. It is normal for testosterone levels to decline with age and for many men this may not be a problem.
"That doesn't mean it has to be replaced," he said. But if that's a problem, testosterone supplementation can also cause problems, including effects on prostate health, where Kubinski's expertise comes in handy.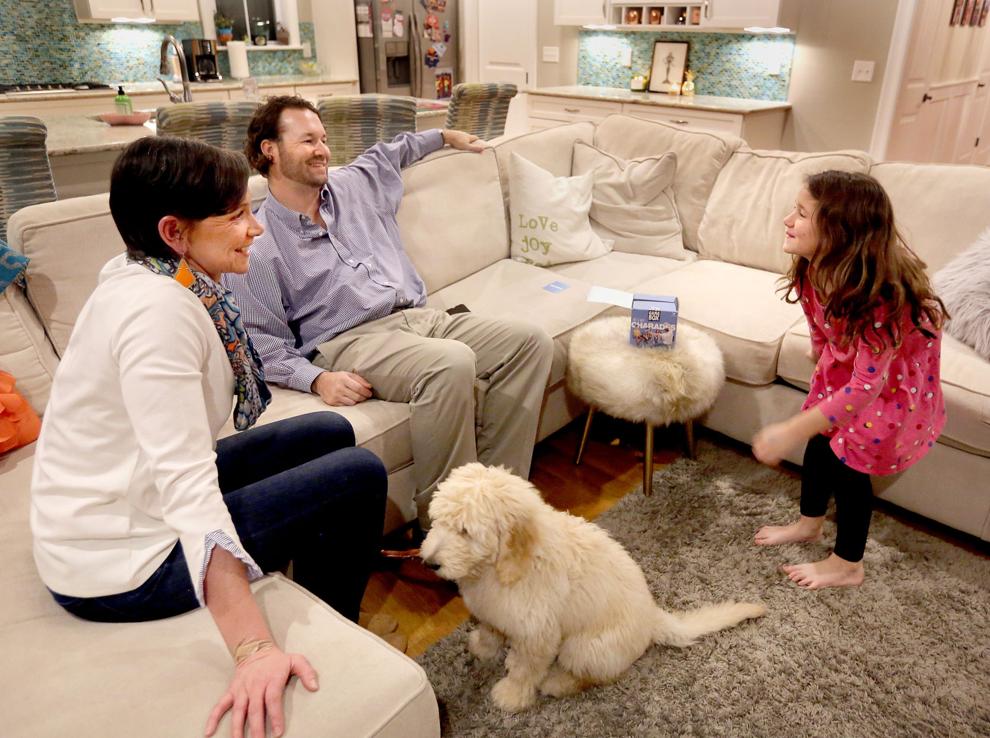 "That's the wheelhouse of urologists in this field, because we really understand the effects on the prostate, and we know how to not only mitigate (the side effects), but how to evaluate them so that we make sure we're not doing something that harm a patient," he said.
"It's time to talk"
Prostate cancer is another area where the center can offer much-needed services, said Kubinski, who has performed many prostate cancer surgeries. This can be like an initial consultation when men sometimes find it difficult to get good information after receiving the diagnosis.
"They call all their friends with cancer, go online, get a flood of information, some good, some bad, (with) a lot of anecdotal stories that may be misleading," Kubinski said.
What they need is someone "who can really simplify it and demystify it and explain" the options, he said.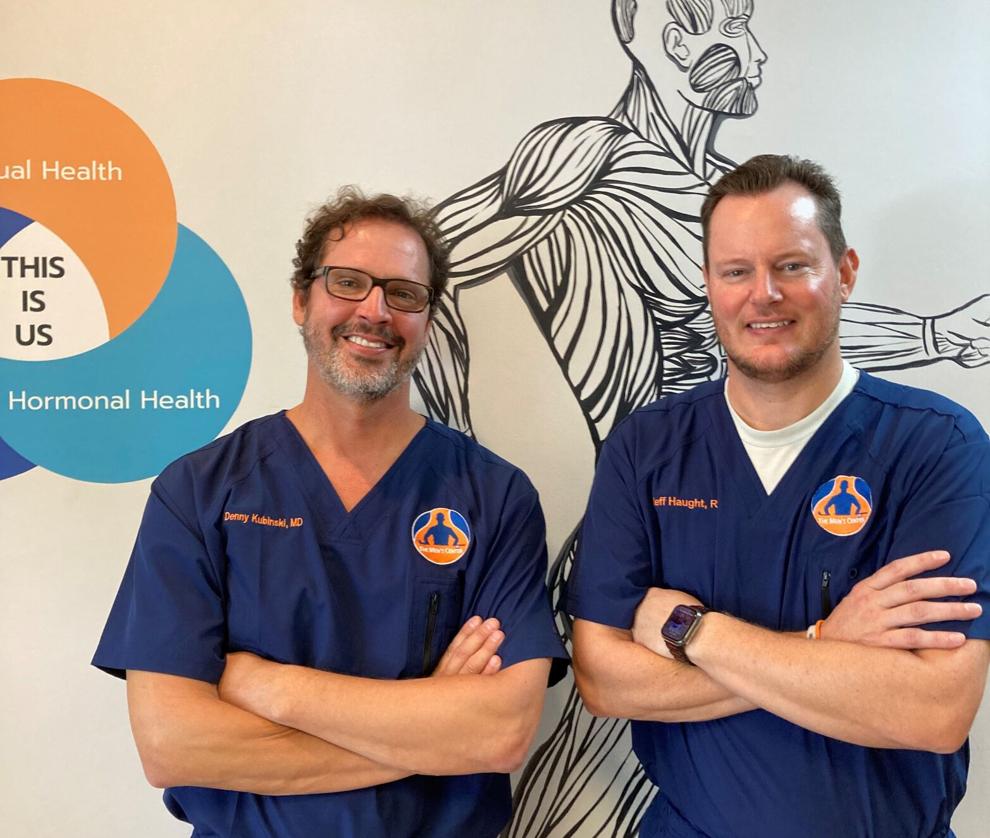 That's not easy to do, Kubinski said.
"In my opinion, this is the most difficult cancer to treat," he said.
Many are slow-growing tumors and risk being overtreated with therapies that can cause significant side effects, such as incontinence or erectile dysfunction.
"Nobody gets off without a hitch because there's always a significant risk of side effects from treatment," Kubinski said. "It's never one-size-fits-all." It can never be considered in a vacuum. I like to sit down with patients and say, 'Tell me what your priorities are. How important is your sex life? How much would it affect your life if you had urine leakage? "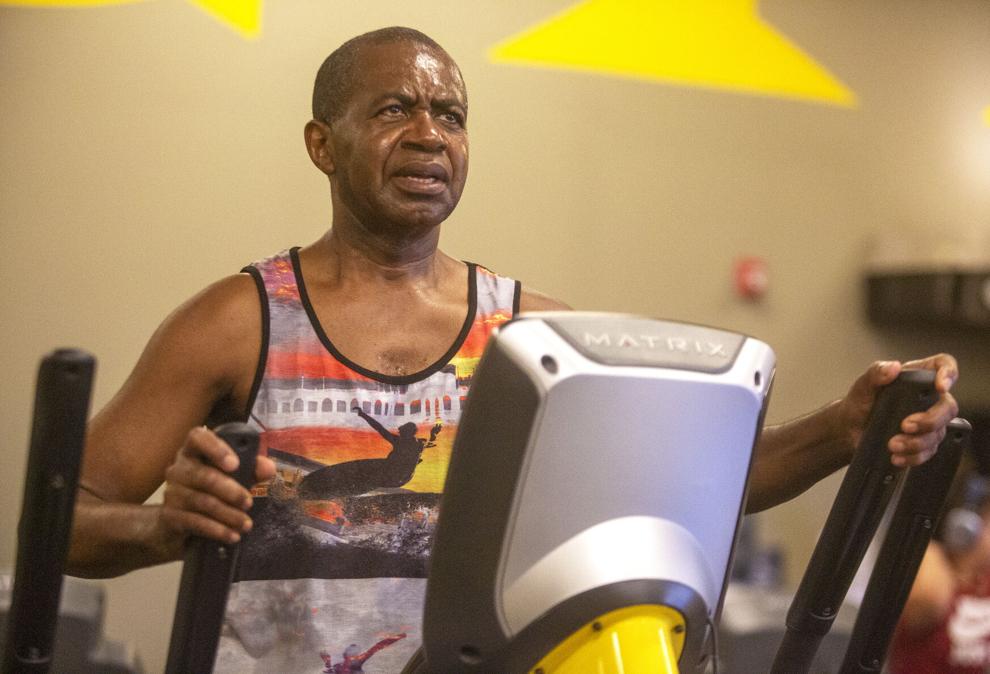 Since he no longer does surgery, that means he can also be an objective second opinion.
"A lot of people say, 'When you have a hammer, everything looks like a nail,'" Kubinski said. "For me, I really want this person to be happy. I don't want him to die from it, I don't want him to overdo it. But I want them to be realistic about the outcome. Really, just give them time is to talk about something that's really hard."
That's another reason he'd like the center to host prostate cancer support groups where men feel comfortable coming together and discussing issues.
Just getting men through the center's doors is part of the battle and could be the key to addressing health problems they may not realize they have, Kubinski said.
"I suspect I'm probably going to get a lot of stuff because I'm going to get some of that cohort that just hasn't seen a doctor in years," he said.