In the unknown future, one thing is certain: higher education and educational technology (EdTech) are inextricably linked. But far from moving away from change, a new report from the College Innovation Network (CIN) found that most educators embrace technology that allows them to reach, connect and serve their students, especially those with marginalized communities. .
The latest study is one in a series conducted by CIN, a network of institutions that implement EdTech, using experimental and observational methods to better understand its impact. CIN is part of WGU Labs, which works to develop innovation at EdTech.
Dr. Nicole Barbaro, Senior Communications Content Manager at WGU Labs.To find out how teachers feel and use technology, CIN interviewed 402 teachers at a number of universities and found that only 11% were opposed to technology, with the rest identifying as either EdTech leaders or enthusiastic followers. The majority of teachers (81%) said they felt confident adapting EdTech to their courses, and 88% of teachers said they expected to teach or run more courses online in the future.
Dr Nicole Barbaro, senior communications content manager at WGU Labs and author of the report, said this contradicted the story that emerged during the COVID-19 pandemic.
"This story was improved at the beginning of the pandemic," Barbaro said, in part because many teachers were asked to move their classes online for a very short period of time, sometimes over the weekend.
"You can't just put things online, it's a lot of work," Barbaro said. "Teachers want to use technology, but teachers need more support and time to make sure the system works effectively."
The report shows that 34% of teachers say they struggle with enough time to learn and implement new technologies in their classroom, and 15% of teachers say they do not receive enough or effective training.
The majority of teachers (around 86%) said they think about diversity, fairness and inclusion when choosing what EdTech to use in their classroom. Barbaro said many students expressed gratitude for the opportunity to watch lectures again in class with the help of captions or the opportunity to take classes anywhere and whenever they better fit their schedules.
For schools such as Arizona Western College (AWC) in Yuma, Arizona, a community college and one of the institutions whose teachers were interviewed by CIN, EdTech made a difference in removing barriers for marginalized students.
Prior to COVID, AWC was a bit "back in time" with technology, especially when it comes to online learning, said Carly Zuffelt, associate dean for learning development and student learning experience at AWC.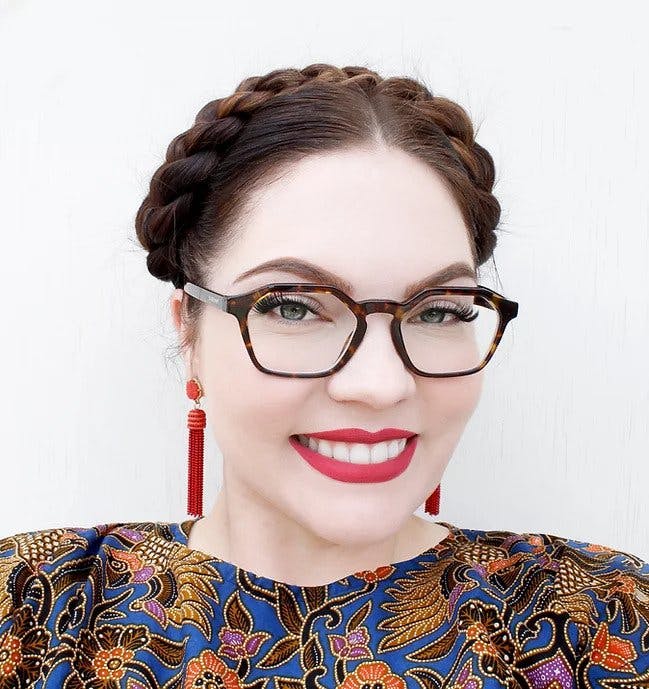 Carly Zufelt, Assistant Dean for Learning Development and Student Learning Experience at Arizona Western College"About 80% of our students are only part-time due to work or income levels, so we really had to start our access for these students in terms of online synchronous or asynchronous options," Zufelt said. "We have seen that COVID is the catalyst for providing these options. I hate to say that something good came from something so terrible, but we have increased access and justice in general. "
AWC is a Latin American service institution (HSI), with 75% of its student population identifying as Latinx. The availability of more online learning resources and EdTech on their many campuses, including one in Parker, Arizona in the northeast corner of the Colorado River Reserve, has increased both their first generation and the Latin American student population.
"We are now trying to focus on teacher support, training and ensuring that teachers know how best to use these resources that we know we have access to," Zufelt said.
AWC is looking for technology that makes distance learning feel as immersive as a face-to-face, like a voice-activated camera that can monitor the professor as he moves around the classroom or focus on a student when asking a question.
"We really want to capture as many nuances of personal experience as possible," Zufelt said. "The study shows that teachers prefer personal learning as well as students, but they will choose online experiences because of other barriers. So we try to make sure that online education feels close to each other. "
Dr Omid Fotuhi, director of the WGU Labs training innovation department, said many institutions, whether traditional or online, are unsure of new technologies available or are reluctant to be the first to try. This is just one of the reasons why CIN wants to connect more institutions so that they can learn what worked and what didn't, and align their data as they try new technologies.
"Both online and traditional institutions pursue the same goals: to provide tools that promote belonging and commitment," Fotuhi said. "Ultimately, teachers in all institutions know that in order for learning to be effective, they must be able to create tools that allow students to feel engaged and engaged. When you think about [tech] solutions that last, they are the ones that connect students and teachers in a way that makes sense. "
You can contact Liann Herder at [email protected]