The interim director of the Geauga County Mental Health and Addiction Council resigned unexpectedly last week, leaving no administrator to oversee the mental health and addiction recovery needs of more than 93,000 people in the county.
Jennifer Malaney, chair of the 14-member mental health council that monitors the county's mental health and addiction response, confirmed on Sunday that Ami Martin-D'Arienzo had resigned by email last week.
The former associate administrator has led the Geauga County Massive Response Massage as an interim capacity since May 4, when the mental health board voted 9-1 to put Jim Adams, longtime chief executive, on paid administrative leave.
To date, the board has refused to provide further details.
Ms. Malaney said this was on the instructions of County Attorney Jim Flaze, who advised her not to answer questions from the media.
"I respect him a lot and that's why I would never want to oppose him.
Ms Malaini said the board was very sad to see Ms Martin-D'Arienzo leave.
"We will always be her supporters and wish her all the best in her next endeavor," she said. "I have no doubt that she will be fantastic wherever life takes her.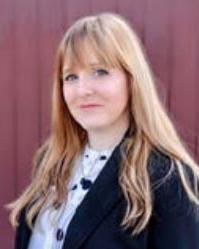 When contacted on her personal mobile phone last Thursday afternoon about her departure, Ms Martin-D'Arienzo politely declined.
"I don't want to comment," she said.
According to sources, an extraordinary meeting of the board was scheduled for Wednesday, June 1, after news of the resignation of Ms. Martin-D'Arienzo began to circulate. However, the meeting was canceled a little later without explanation.
Sources say the cancellation was made at the behest of unnamed board members who had hoped to keep the news a secret until a new action plan was developed.
Another special meeting has since been convened at 6 pm on Monday, June 6, when the board is expected to formally accept the resignation of Ms. Martin-D'Arienzo.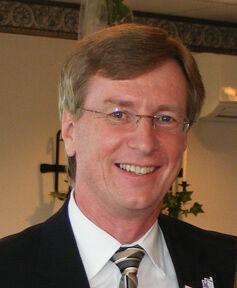 It is uncertain whether any board members have contacted Ohio Mental Health and Addiction (OhioMHAS) officials about their decision to put Mr. Adams on paid administrative leave – or to seek guidance on how to proceed. Mrs. Martin – D'Arienzo's resignation. OhioMHAS oversees the Geauga County Mental Health Council and 50 other organizations at the county level, just like it.
On Sunday, OhioMHAS spokesman Eric Vandersleben said he would not be able to contact relevant staff for answers until Monday, but said the agency would look into the matter and take further action this week.
Until recently, Ms Martin-D'Arienzo's name was mentioned as interim director of the board's website, geauga.org, along with a note from the board, which was published the morning after Mr Adams was placed on paid administrative leave.
"Our agencies and the community are our top priority," it said.
By last Friday, that note was no longer appearing and Ms Martin-D'Arienzo's name had been deleted from the website, except for one unpublished staff page, which still included her, Mr Adams and at least one other staff member. who also no longer works there.
The state law, which requires counties with a population of at least 50,000 residents to maintain a board to monitor mental health and services related to the county's residents' allowance, also requires the hiring of a "qualified mental health or addiction specialist with experience in the administration or a professional administrator with experience in mental health services or addiction services to serve as executive director. "
The law does not specify what happens when this position is unexpectedly unfilled, and it is unclear whether OhioMHAS will be able to provide resources to support during the transition, but so far there is no administrator to monitor mental health needs and restore dependency on residents. of Geauga County
During the regular scheduled meeting on May 25, community activist and former trustee of Claridon Township Mary Briggs asked board members to draw attention to circulating rumors of plans to appoint State Representative Diane Grendell, R-Chesterland, to the position of executive director. The request was met with a giggle from most of the board, but no official response was provided.
State Representative Grendle, who has experience in the medical industry, graduated from the School of Nursing at St. John's College in 1971 as a registered nurse. She continued to earn a bachelor's degree in psychology and business from Baldwin Wallace College and in 1984 received a law degree from Cleveland State University.
U.S. Representative Grendall has served as an elected official in Ohio for nearly 30 years, including 18 years as a judge on the District Court of Appeals and nearly 12 years on the State House of Representatives. Her husband is former U.S. lawmaker Timothy Grendel, who currently serves as a judge at Geauga County Municipal Court.