In early July, LG Electronics (LG) announced a partnership with artificial intelligence (AI) company SoundHound AI to develop an advanced AI voice technology platform for next-generation infotainment systems.
The technology allows passengers to experience conversational voice control, allowing them to pay for fuel, order food directly from the car, find parking and much more through the infotainment system's microphone and display.
The introduction of this technology in vehicles offers users the ability to perform various hands-free tasks without taking their eyes off the road, as well as improving the overall passenger experience.
We spoke with company co-founder and chief product officer James Homme to learn more.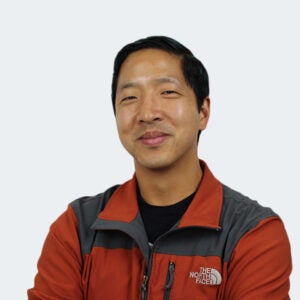 Just Auto (JA): Could you give me some background on your role at the company and what it entails?
James Homme (JH): I'm the co-founder of SoundHound. I met CEO Keyvan Mohajer and Chief Scientific Officer Majid Emami while studying computer science at Stanford University in the early 2000s.
I now hold the position of Chief Product Officer, which means I lead all product development and advancement for our voice AI platform as well as multiple B2C products reaching hundreds of millions of end users.
How did the partnership with LG come about?
SoundHound and LG share a mission to revolutionize the in-car experience for drivers, and we're doing it by providing OEMs with smart, easy-to-use technology that opens up new opportunities for car owners and manufacturers alike.
In developing their new in-vehicle infotainment systems, LG wanted to work with ambitious and innovative partners, and we're delighted that our advanced voice AI pairs so well with their own state-of-the-art in-vehicle technology.
Could you explain what the partnership aims to achieve for the automotive industry?
We are at an inflection point when it comes to how we interact with all the technology around us. As consumers, we have more devices with more features than ever before, and it's increasingly important to find a simple, universal way to control them. And what could be more natural than using our voice as when talking to another person?
With safety concerns at the fore, voice AI is the perfect solution for the automotive industry. Yet often the experience is still clunky and unsatisfying for users, which can defeat the purpose.
We at SoundHound believe that our advanced AI platform provides a much more natural conversational experience. Our voice AI can understand complex and complex queries, and our speech-to-sense and deep meaning understanding technology improves the speed and accuracy of responses.
This is complemented by our revolutionary Edge+Cloud and Active Arbitration technology, which can deliver a request to the cloud and the embedded system and quickly select the best response. This provides a more reliable experience, plus the presence of peripheral and cloud connectivity also allows continuous access to navigation and full control in the car, with or without a cloud connection.
LG recognized that our technology would be great for their next-generation infotainment system, which is designed to inspire the automotive industry when it comes to what's possible. Ultimately, they want to drive the future of mobility and make life better, and SoundHound shares that vision.
What benefits does SoundHound voice AI technology bring to the automotive industry?
The benefits are indeed twofold. For drivers and their passengers, our voice AI is best in class. We build it differently using proprietary technology.
While most voice technologies are optimized for text and search, we optimize for speech itself. This means the technology can work quickly and accurately, extracting meaning from the speaker as they speak. In practice, this allows for a more natural conversation. For example, a user can simply say, "I'm hungry," and understand that they want to order food, or use a complex query like, "Find Italian restaurants in San Francisco that are kid-friendly, but exclude pizzerias." "
For OEMs and customers alike, our technology also opens the door to voice commerce and a broader voice-enabled ecosystem through our partner network. For automakers, this could introduce revenue streams with additional personalization and recommendation capabilities through new types of customer data (when they agree).
For customers, this means that through voice commands, they will be able to effortlessly pay for gas, parking or order food on the way home. This is a whole new level of convenience.
It's also worth noting that SoundHound is an independent platform, not a Big Tech voice assistant. We sit in the background powering the technology while the OEM is free to customize and build their voice AI to fit their brand identity.
We also allow them full access to any data, which is not always the case with other options. Control over this data means manufacturers can gain valuable information and also be transparent with their customers about privacy and how this data is used.
How do you see the future looking at this technology?
The conditions are ripe for the next evolution of automotive voice technology. Users are no longer satisfied with basic, keyword-dependent voice assistants.
Brands want to deliver truly immersive, digital experiences. Already, the ease and convenience of in-car voice assistants have become a distinguishing feature for buyers looking for their next vehicle. Add to that the capabilities of voice commerce and the convenience it brings – the possibilities are endless.