Kevin Durant technically playing basketball for Brooklyn Nets. Whether he will actually play for them again remains unclear.
It's been over six weeks since KD blindsided the Nets with a trade request.
The team still hasn't responded to his demands, of course, and while nothing has changed for Durant contract-wise, the fact that he's playing for the Nets has taken on an entirely different meaning. The connotations are far from positive, and they've only gotten worse since reports surfaced that Durant had given his team an ultimatum: him or GM Sean Marks and head coach Steve Nash.
Recent revelations have Undisputed host Shannon Sharp pushing for KD to be sent out of town — and sooner rather than later.
"They have to trade him now," he said Monday on the show. "There is a reason this information leaked. You don't make such a request unless you have a lot of control in the organization.
"Durant wanted Steve Nash! He wanted DeAndre Jordan and had him start over Jarrett Allen. He wanted James Harden, Blake Griffin, LaMarcus Aldridge, Patty Mills. They gave him all that, and Joe Tsai says "I'm sick of you, bro. You're not giving me anything. … They have to move it, considering it's dug in this. He made it almost impossible to deal with him. They have no choice: take the best offer available and keep moving."
Joe Tsai, Nets deadlocked after KD offers 'them or me' ultimatum.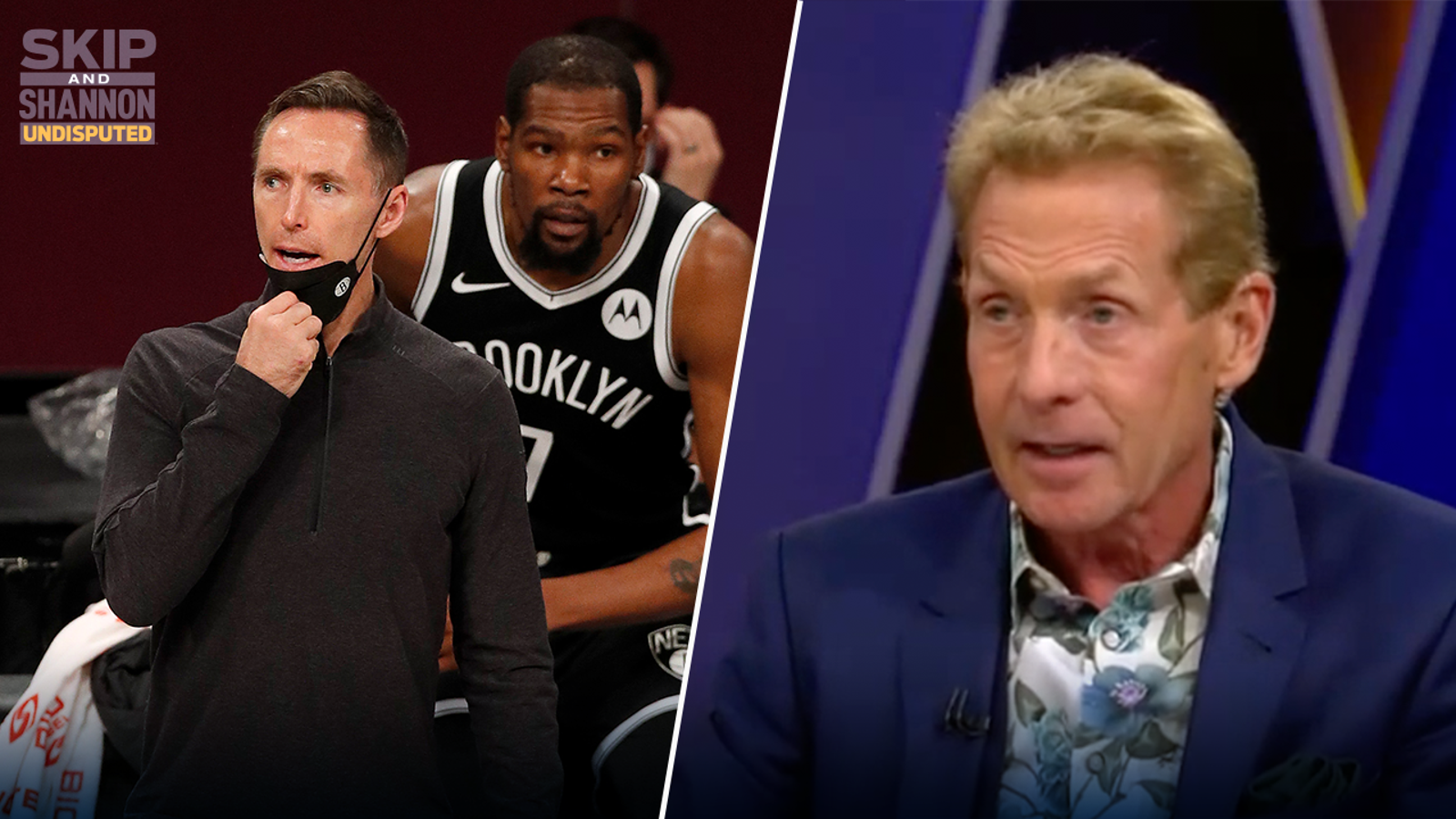 With four years remaining on his contract and little leverage, it's clear the Nets are in no rush to trade Kevin Durant and have no intention of letting go of Nash or Marks. Shannon Sharp and Skip Bayless explore KD's options and decide whether he should start the year in Brooklyn or be traded before the season ends.
Sharp's colleague disagreed with his sentiments.
"I still believe Kevin Durant is the best player on the planet," replied Skip Bayless. "He's a remarkably, astonishingly valuable all-time commodity that you can't get in return. You can't get Kevin Durant back for Kevin Durant."
Despite his unwavering belief in Durant's talent, Bayless admitted that his off-court issues are becoming an untreatable headache. However, he maintains that the Nets need to hold their own against the opposition and make sure they don't get dictated to.
"I have to admit, Kevin Durant looks worse by the minute," Bayless said. "He's driving himself deeper and deeper into a corner he won't be able to get out of." It was the last act of a desperate man who knows his bluff has been called. He realizes that he is losing all—if not most—of his leverage.
"For Kevin to suddenly make it 'me or they go' is ridiculously absurd. After they were crushed by Boston, Kevin was the first to stand up and defend Steve Nash. Steve made sure four of his assistants had ties to Kevin .. And it was Shawn Marks who gave Kevin his four year extension. I think he did an outstanding job. Kevin is not one to hold back. He just wants to play. He's not just going to show up and play nonchalantly — it's not in him. They know this, and they know that someone, somewhere has to stand up to the superstar.
When it comes to power plays, Brooklyn has the leverage in the dilemma. And while Durant has vowed not to adjust to the team any longer — there are rumors that KD would be better suited to retire than play for the Nets, according to longtime NBA reporter Marc Stein — he's in no position to put your hand up.
So what will the Nets do with their disgruntled superstar?
---
Get more from the National Basketball Association Follow your favorites to get information about games, news and more.
---
---