Faced with yet another variant of COVID-19, said to be faster and more stealthy than previous ones, health officials say the calculus has changed and are pushing even harder for booster shots to rise the armor of the country.
There is a renewed push for everyone over 5 to go out and get their first booster if they haven't already. That's the majority of Americans because, despite evidence of significant improvements in protection against hospitalization and death from the third shot, only 48 percent of Americans have received a third shot, according to data from the Centers for Disease Control and Prevention.
Officials are also pushing for a second booster shot, about four months after the first booster shot, for people who received their first boosters but are considered high-risk, including people 50 and older and immunocompromised.
"For people who are 50 or older, my message is simple. If you didn't get vaccinated in 2022 — if you didn't get vaccinated this year, please go get another vaccine," White House COVID-19 Response Coordinator Dr. Ashish Jha said during the press briefing on Tuesday.
"If you haven't gotten vaccinated this year, go get one now. It could save your life," he said.
The Food and Drug Administration and the Centers for Disease Control are also considering expanding that eligibility to include all adults in the next few weeks, Jha said.
But the newfound urgency to offer second boosters to the younger population has been met with confusion, especially after federal officials previously suggested that vaccines for people who are not at high risk would not be needed until the fall.
And even for those over age 50, previous guidelines on the CDC website state that if getting a shot now would make you hesitant to get one in the fall, you should wait until the fall to get a second booster. However, the appearance of the omicron subvariant BA.5 appears to have changed this calculation.
Why does BA.5 change the urgency of booster shots?
BA.5, which is now believed to account for 65% of new COVID-19 cases in the US according to CDC data, became dominant earlier this month. This has brought with it a wave of cases and hospitalizations that are likely to be followed by deaths.
It appears to be the most immune-evasive variant the world has yet seen, in terms of its ability to bypass previous protection from COVID attacks and from vaccines.
This means that people who have already had COVID-19 are still at risk of re-infection.
And this decline in protection, combined with a new variant that is better at evading the vaccine, poses a new threat.
"The rate of BA.5 infections is increasing in the U.S. For those who have not been vaccinated for several months, immunity is likely weakened," C. Buddy Creech, director of the Vanderbilt Vaccine Research Program and associate professor of pediatric infectious diseases. said ABC News.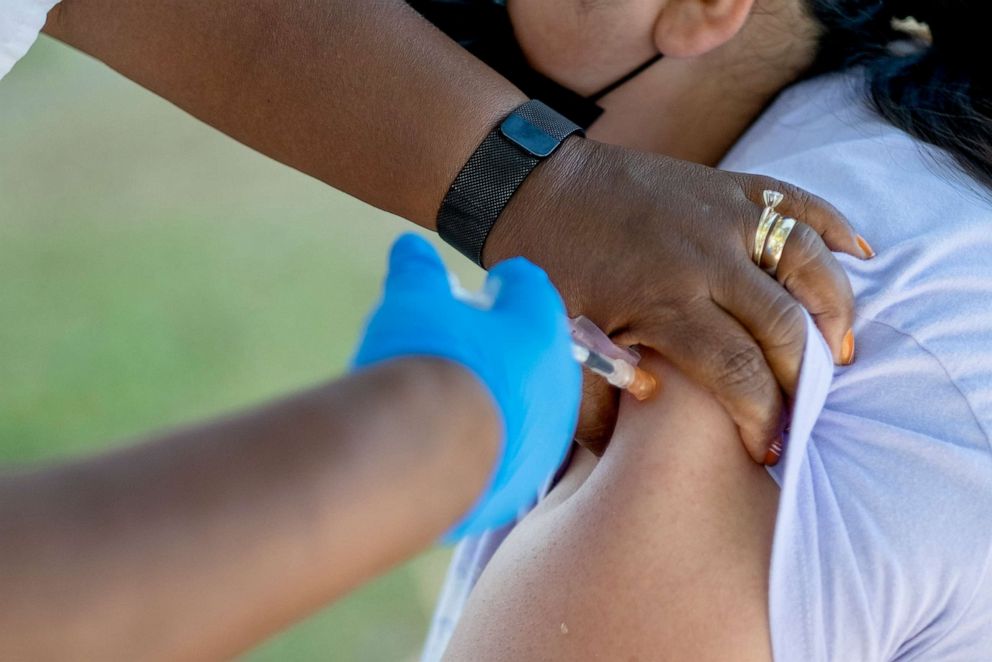 So who should get one?
Even if you've already had COVID-19, and even if you plan to get a booster this fall, when variant-specific vaccines are expected to be available, experts who spoke to ABC News agreed that eligible people should still ensure , that they are up to date with their COVID-19 vaccinations and boosters.
"If I hadn't already received booster number two, I would have received it today," Dr. Bob Wachter, chairman of the department of medicine at UC San Francisco, told ABC News.
"You can get a painless, free and essentially risk-free intervention that will reduce the likelihood of mortality, hospitalization and, at least for a while, infection, at a time when the virus is absolutely widespread," Wachter said. "That seems like a pretty easy fix to me."
Wachter said the risks of another booster shot are less than most of the procedures he does on a daily basis in his hospital job, and the benefits are great.
"The booster is about as safe as anything we do. So my threshold for giving it when I think there might be some benefit is pretty low," he said.
What if you recently had COVID?
Although the CDC recommends waiting about three months after getting over COVID-19 to get vaccinated, experts overseeing BA.5 said they think people should consider getting a shot one or two months after recovery.
"I shortened my schedule. If you got infected a month or more ago and you're eligible for a booster now, I would still take it," Wachter said.
Because BA.5 can better avoid previous infection than previous variants, people who have gotten COVID recently shouldn't think it's as strong a defense as it used to be.
"For anyone who was infected a month ago, the reasonable assumption would be that it's not BA.5 and therefore your immunity is not as good as it was before," Wachter said.
Dr. Anna Durbin, director of the Center for Immunization Research at Johns Hopkins University, said she would also wait a month or perhaps two months for people who are at lower risk.
"You want your immune system to cool down a little bit before you give another vaccine, because once it cools down, you get the most effect from that vaccination," she told ABC News.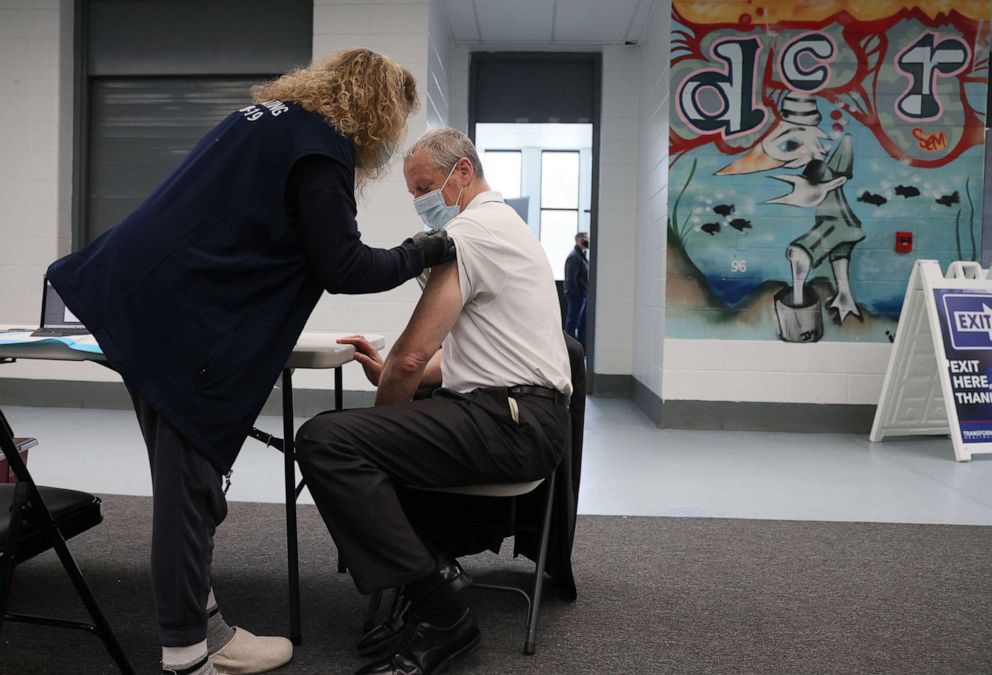 "This recent infection will provide you with an immune response that will keep you out of the hospital. It's a better booster than the vaccine because it's more in line with what's currently circulating," Durbin added.
Dr. David Dowdy, an infectious disease epidemiologist at the Johns Hopkins Bloomberg School of Public Health, agreed that the need for a booster soon after infection is not pressing because the added value of a booster shot soon is "relatively small."
How about the boosters coming this fall?
Although the US expects a new booster campaign this fall with updated, variant-specific vaccines, several experts encouraged getting a booster now, in light of BA.5, and then again in a few months when the new vaccines arrive.
"There is that theoretical risk of overboosting, but we've been on it for two years, we've had people who have had two, three, even four injections — and I think that remains a theoretical risk," he told ABC News. "I don't think there's any strong evidence that it's true."
Durbin said he thinks people who get a booster now will also have enough space between shots for another booster this fall or winter to still have a strong impact.
"Since it's July now, there's plenty of time between this booster and then the Omicron-specific booster, so you should get really good use out of that in the fall," she said.
If health agencies recommend a booster for younger people, should they get one?
For younger people, if the FDA and CDC decide to open up eligibility for second booster vaccines, experts agreed that it would be worth restoring protection in certain cases.
"I would say the benefit outweighs the risk, for sure," Durbin said.
However, this will not eliminate the chance of getting COVID, and people should not expect it to because of how quickly the virus has evolved since the original vaccines were created.
"We have to be really careful in our messaging and manage people's expectations, otherwise they won't want to get boosters in the fall that are more specific to Omicron and can prevent infection much better than the current vaccine," Durbin said.
However, other experts were more conservative in their recommendations for young people.
"While the benefits of vaccination certainly outweigh the risks, I'm not sure it's more urgent now than before to give young people another booster," Dowdy said.
"If anything, hospitalizations in the BA.5 era are increasingly among people 70 and older, so the focus on people under 50 doesn't really follow what we see in the data."
And especially for young people who have recently had COVID, Wachter also said it would be wise to wait until the fall.
"I would say for a really low-risk, healthy young person with three shots and getting COVID now, then I'd be on the fence and probably wait until the fall," Wachter said.
Creech added that while some younger Americans may be hesitant to get a booster now and in the fall, most people will understand the ongoing threat of COVID-19 and the need to maintain protection.
"I think people are realizing that a new variant of COVID always seems to be lurking around the corner and vaccines are the best prevention we have," Creech said.